Promoting Global Alternative Tourism Network in YMCAs
"Opt Solidarity, Onset Sustainability"
The year 2012 has just passed and the APAY initiated GATN (Global Alternative Tourism Network) started to grow its treasure branches to cherish this coming Happy New Year. The treasure branches are just brilliantly glistening new hopes for us. By joining in GATN, we (1) learn and share experience more, (2) benefit the hosts as well as the visitors, (3) care for the present and future more, (4) contribute the development of local community, (5) build solidarity with the less privileged for world peace.
The GATN comprises 10 Alternative Tourism sites formed in 6 countries: Thailand, Philippines, India, Indonesia, Bangladesh and Sri Lanka. They are YMCAs in Chiangmai, Chiangrai, Bangkok, Pangasinan, Gaya, Yogyakarta/Kutoarjo, Surabaya, Makassar, Birisiri and Komari. These developed Alternative Tourism themes embrace Educational Tour, Cultural and Natural Tour, Pilgrimage Tour, Civil Movement for Building Global Solidarity and Volunteerism.
These Alternative Tourism Sites were built based on CHANGE approaches;
Community-centered
Holistic
Advocating Global Citizenship and Global Networking
Nature Sensitive
Gender (and child) sensitive
Economically Viable and Productive
A Global Alternative Tourism Network based on such efforts and nourished by the sharing of varied experience form the ground will render YMCA a recognized player vis-à-vis tourism, a major enterprise of our times. This can only be of benefit to the YMCA hosts, visitors and travelers, and the community. In this sense, the YMCA will be seen to be engaged in 'solidarity tourism'. The main objectives were to explore the potential of YMCAs and develop YMCA Alternative Tourism Models. The GATN International Forum on Alternative Tourism held in 2011 has likely been giving considerable inspiration for the YMCAs in our region to work on a trans-formed tourism by the YMCAs in their respective areas for the benefit of local community who are poor and marginalized.
The website that GATN established in 2012 (www.ymcatourism.org) is beneficially featuring those 10 interesting sites to visit, while Cambodia YMCA is starting its Alternative Tour testing in Siem Reap and Phnom Penh this early January of 2013. Also, other YMCAs will join in GATN soon. The website is meant also to include all contacts of YMCA hotels worldwide and enable it for direct reservation. Thus, through GATN website, the YMCA tour packages and hotel/accommodation could be marketed into global level. The Alternative Tourism sites developed will also go through GATN certification to ensure the standard quality is being achieved for worldwide marketing and service satisfaction.
The GATN travelers will get a trusty, affordable and meaningful experience during their travel and tour conducted in CHANGE principles. Soon after the local communities understood the meaning of Alternative Tourism based on CHANGE principles, they will be able to exercise control over the forms of tourism that they wish to see developed in their communities. Thereafter, in the local level the Alternative Tourism here acts as a tool to conserve and enhance local, natural and cultural heritage as well as strengthening the local economy. While, in the global level, this Alternative Tourism movement will voice solidarity for world peace and act for better environment. Thus, by conducting this Alternative Tourism, the YMCAs will benefit more from becoming a healing agent for the unfortunate community and the deteriorating ecology, as well as building up sustainability of their own and for the rest of community.
With your support and pray, hopefully GATN could continuously work in track and accomplish further objectives in this coming year. As per 31 August - 2 September 2012, the GATN Task Force also has held a Planning Meeting in Bangkok to plan of action for the next three years, as a continuity of the program movement for sustainability, the world peace community and environment friendly. The world is out there for us to reach, join now hand in hand to embrace the world and nurture the growing of better world. 
LIEM HWEE MING
Singapore New General Secretary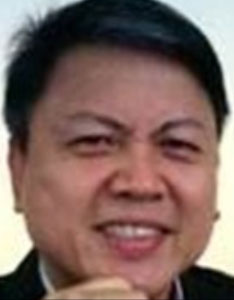 The YMCA of Singapore has appointed Ng Kian Seng as its new General Secretary with effect from January 1, 2013. Ng Kian Seng brings with him many years of corporate and social sector experience. Having worked in various organizations such as SAF Boy's School, BMW, Glaxo Smithkline and Singapore Training and Development Association (STADA). Kian Seng has had served as the Executive Director of STADA, a not-for-profit organization for over 10 years.
Kian Seng graduated with a Bachelor of Business Administration from RMIT, studying through the SIM Global Education program and later graduated with a Master of Arts in Education & Human Development from George Washington University.
Kian Seng is married and have two daughters. He attends Katong Presbyterian Church.
Let's welcome him into the Y family and wish him every success in his new role.