ICF National Coordinators and Working Committee Meet in Hong Kong
Interfaith Cooperation Forum (ICF) hosted a meeting of its national coordinators from Bangladesh, Burma, Cambodia, Nepal, the Philippines and Thailand from April 6 to 8 at the YMCA's Wu Kwai Sha Youth Village in Hong Kong. This annual gathering of the national coordinators began with the coordinators sharing an update of the work of the School of Peace (SOP) alumni in their country and the issues that people in each country are facing as well as significant events in the lives of the coordinators. The ICF staff reminded the national coordinators about their roles and responsibilities in their countries and shared with them the activities of ICF for 2014, which include an ongoing series of workshops to train some of the SOP alumni to be resource people in a number of areas that are important to advancing the overall aim of ICF to work for justpeace among Asia's marginalized communities —tools for transformation for education and advocacy, community organizing and human rights—as well as programs related to justpeace from the perspective of Asia's indigenous people and the education of children about justpeace. In addition, there are tentative plans to hold mini-SOPs lasting for several weeks in a number of countries in the region and for workshops on gender and on trauma.
At the conclusion of the national coordinators' meeting, the ICF working committee met at the same venue from April 10 and 11 with Kohei Yamada, APAY general secretary, and Henriette Hutabarat, CCA general secretary, and the ICF staff. An important part of the agenda of this annual meeting was devoted to discussing plans for the next three-year phase of ICF's work from 2015 to 2017. As well as SOP remaining as the core activity of ICF and the continuation of the training of SOP alumni as resource people and conducting mini-SOPs, some of the ideas expressed were strengthening the ICF national forums and linking them more deeply with national and local YMCAs and church structures and making advocacy a more consistent and prominent part of the work of ICF.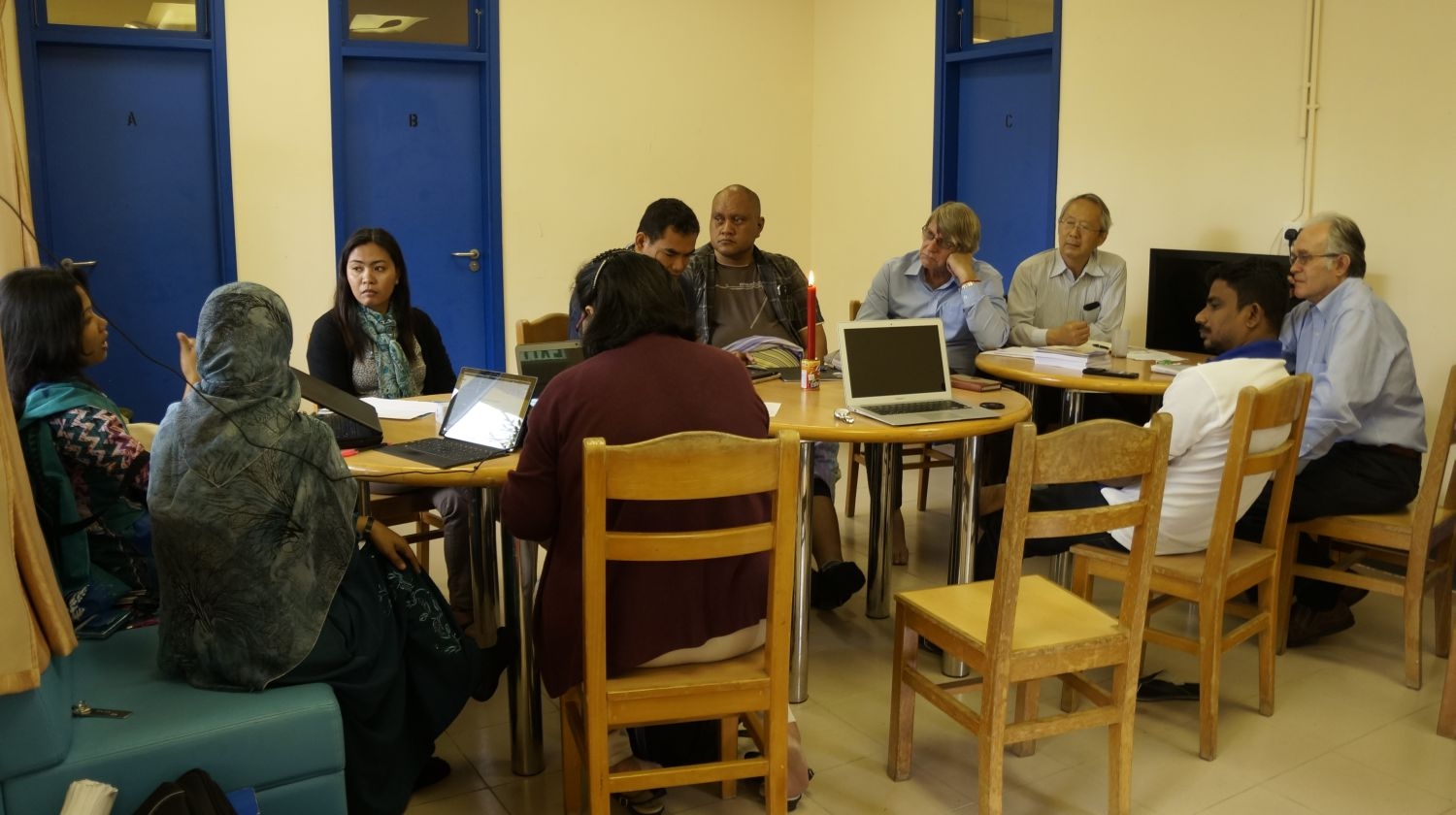 The ICF working Committee met in April in Hong Kong to discuss future plans for the regional interfaith network for the next three years.
~ Bruce van Voorhis, ICF
APAY Green Ambassador Training, Taipei, Taiwan
A Green Ambassadors Training was held in Taipei, Taiwan from 8th to 11th April 2014. Mr. Colin Lambie, member of the APAY Green Team conducted the training. The topics covered in the training included: Climate Change Science, energy basics, energy audit, energy efficiency, carbon emissions and carbon audit, renewable energy, in particular solar PV, good practices of other YMCAs (SPARK project with ACF, Geelong, Bendigo and Hong Kong), environmental advocacy, Green Teams and Green Team objectives and actions. About 12 participants attended all of the training. Another 2 or 3 people attended some of the training. The participants were mostly staff members of the YMCAs.
Prior to the training starting, Mr. Lambie was able to visit the Taiwan National Stadium, Kaohsiung, built for the World Games in 2009. It includes 8000 solar PV panels. He was able to get information on costs of electricity (tariffs), LED lighting and solar PV in Taiwan. These were very useful for customising the presentations to local Taiwan costs, etc.
He also visited a couple of YMCAs in Taipei and was able to use the electricity, gas and water usage data for one branch for the carbon audit. The carbon footprint calculator on Taiwan EPA web site (www.epa.gov.tw) which included emissions for electricity, gas and water particular to Taiwan was utilized, which made explanation easier for participants. The APAY Carbon Footprint calculator was also described, because it includes emissions from flights and waste as well.
Mr. Gilbert Chin and Mr. Charlie Chen, from the YMCAs of Taiwan assisted in hosting the training program. We thank the Taiwan YMCA for hosting this program and the Y's Men International to support the travelling cost of Mr. Colin Lambie.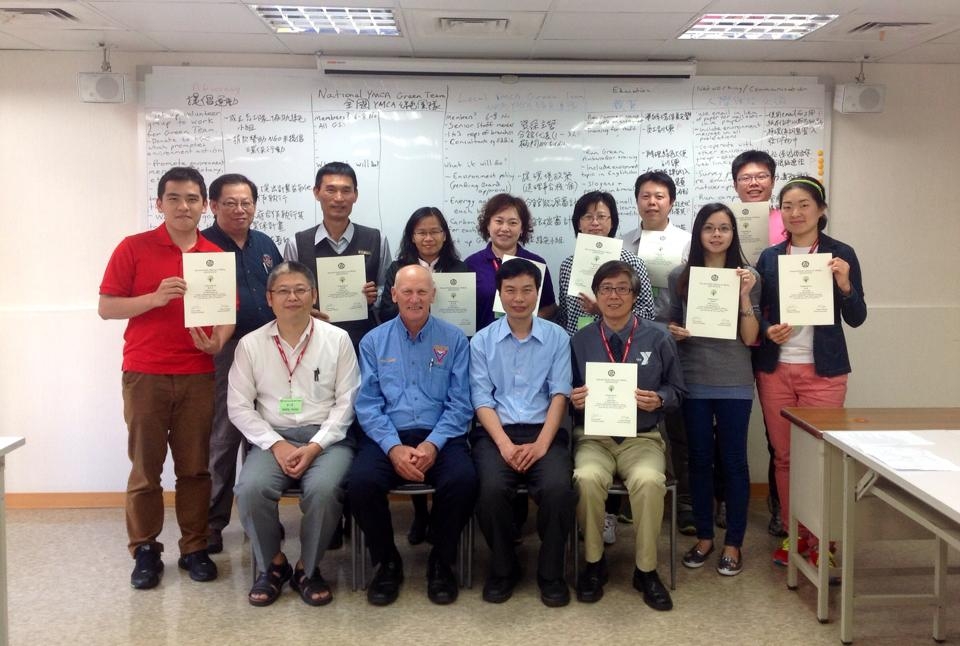 ~ Duncan Chowdhury, Executive Secretary
The GATN Program Managers Training Workshop
The GATN Program Managers Training Workshop was successfully held during 22-27 April 2014 at Chiangmai YMCA in Thailand. Sixteen Program Managers from local YMCAs of our region who were offering alternative tourism programs or hosting bilateral exchanges in their respective YMCAs participated at the Training Workshop.
This Workshop was part of a series of programmes planned to provide further training for Program Managers from local YMCAs and to help strengthen the implementation of CHANGE principles within our alternative tourism programmes – tourism that seeks to be Community centered, Holistic in approach, Advocating global citizenship and networking, Nature conserving, Gender and child sensitive, and Economically viable.
The main objectives of the Training Program were to:
Discuss current issues and trends in alternative tourism.
Develop skills in developing alternative sites
Develop marketing strategies for the promotion of Alternative Tourism.
The Chiangmai YMCA was chosen as the host of the training workshop because it has developed some very vibrant alternative tourism sites. This provided our participants with an on-site training on how to develop programs adhering to the CHANGE principles of Alternative Tourism.
The Training Workshop opened with a worship led by Mr. Rachan Maneekarn, General Secretary of NCY Thailand and a reflection by Ms. Patcharawan Srisilapanan, Vice-President of APAY. Earlier, Mr. Rachan Maneekarn and Ms. Chularat Phongtudsirikul, Acting General Secretary of Chiangmai YMCA, welcomed the participants to the Workshop at the welcome dinner hosted the Chiangmai YMCA.
Resource persons for the workshop include Ms. Katesanee Chantrakul, Project Coordinator of ECPAT Foundation of Thailand, Mr. Andrew Leo, YMCA Singapore and Ms. Annegret Zimmerman, Consultant for Responsible Tourism, Bread for the World, together with Mr. Richard Kaing, Mr. Duncan Chowdhury, Mr. Chan Beng Seng from APAY.
The Workshop discussed some important current trends in Alternative Tourism such as Sustainable and Responsible Tourism: Trends and Challenges, Climate Justice & Environmental Issues, Preventing child trafficking and prostitution, Voluntourism and Customers of Alternative Tourism. Other sessions focused on the practical aspects like skills in developing and marketing a good site, code of conduct of the hosting the and sending YMCAs, risk management and dealing with controversial issues. The participants also discussed a certification checklist to help maintain a high standard in our programmes so that we can work towards branding our Alternative Tourism sites.
One of the interesting parts of the program was the day-long exposure trip through which the participants had the opportunity to have a glimpse of what Chiangmai YMCA was offering in their Alternative Tourism Program. The village of Baan Kampheng had very successful income generating projects with homestay programme, coffee growing and production of hydro-electric power. These projects generated a substantial income for the community to help run their own additional social welfare programmes. The main attraction of the homestay programme was the beautiful natural forest surrounding the village which the villages worked hard to protect. The homestay also included activities such as tracking to a waterfall, learning about the flora and fauna and making crafts such as tea leaf pillows, making the homestay an interesting experience.
During the Workshop we received news that among the victims of the ship tragedy in Korea, six of the young people were student members of the Ansan YMCA. A special memorial act was incorporated into the morning worship led by participants from Indonesia. Staff members of the Chiangmai YMCA also participated in this worship as special prayers made for the victims in each one's own language.
The APAY hopes to organise more of such similar training workshops at national and sub-regional levels to help our local YMCAs combat the negative impacts of mass tourism with alternative tourism programs that are Community centered, Holistic in approach, Advocating global citizenship and networking, Nature conserving, Gender and child sensitive, and Economically viable.
The APAY thanks the Chiangmai YMCA for all their hard work in preparing and hosting this Training Program.
| | | | | |
| --- | --- | --- | --- | --- |
| | | | | |
| Participants learning to make tea leaf pillows | | Visiting a family participating in the homestay program | | Special prayers for families and victims of the Korean ship tragedy |
~ Chan Beng Seng, GATN Program Coordinator
YMCA World Challenge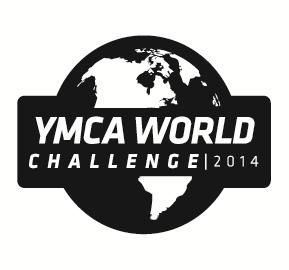 Basketball Shoot in 2012, 432,000 people celebrated YMCA World Challenge over 80 different countries at more than 1000 locations. This Year YMCA celebrate 170th year anniversary. The YMCA will do it again on June 6th 2014 with thousands of community events and global campaign to collect signatures in support of young people.
The YMCA world Challenge is a unifying opportunity for the YMCA to raise the voice of youth and call in youth empowerment program worldwide. Asia and Pacific Alliance of YMCAs 13 National movement have registered. The YMCA World Challenge is a way for your YMCA to involve local community in the YMCA activities. It is also a way race your profile and constructs partnership.
You will find some simple ideas about what to do on the World Challenge day. YMCA members and communities are invited to celebrate the YMCA fellowship in a day with recreational activities, exhibition, gathering, tournament, conference etc.. The event organizing team can invite Youth Club, Uni Y, Campus Y and other groups to participate. The event starts with a warm welcome and explanation of the YMCA World Challenge. Before leaving, all guests are invited to sign the statement "I stand up for Young People and I want to their voice to be hear"
The world YMCA is providing guidance and resources for communications online engagement. National offices are coordinating the preparation of local events. Area office are overseeing and leading World Challenge activities at the regional level.
All National movement need to report preliminary result "Number of people who signed the statement" before 13th June 2014. Official result of the World Challenge will be published when all the copies of the signatures all participants reach the World Alliance before 30th July 2014.
More materials available to support your planning process challenge@ymca.int
~ Roger Peiris, Youth Development Officer
Green! Green! Green! YMCA Resource Group on the Environment (RGE)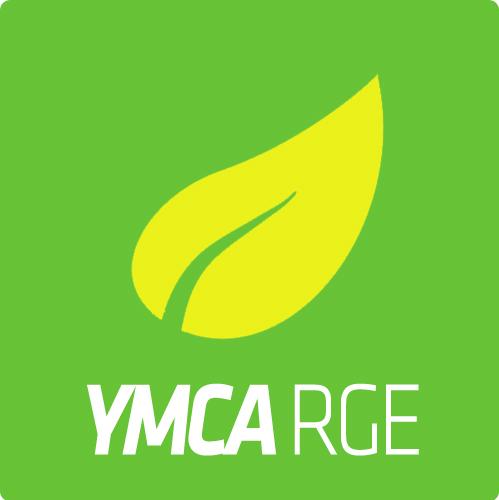 Environment is one of the four pillars of YMCA Youth Empowerment. Of course, we care about Green! Not just am I inspired by APAY Green Challenge last year, I joined the YMCA Resource group on the environment (RGE) with some tens of passionate change agents. It all started in Prague when the group drew the attention of the participants to sign a recycling declaration. Over the past few months, we worked on YMCA environment position paper, Green Profile/event manual for World Challenge 2014 and prepare for the upcoming climate change conferences.
You may wonder how RGE connect people from around the world. We have regular meetings online (Wow! almost every week!) You don't have to join all meetings but there must be one fit into your schedule. Already we have some friends from Australia, Japan, India and Asia and Pacific region joining this resource group but I welcome more of us! If you think you are green, then let's Think Green! Go Green!
Click and join YMCA-RGE at http://action.ymca.int/
~ Alvin Kan, Chair of APAY YPLD Committee
New Office of YMCA Cambodia
We congratulate that YMCA Cambodia has its new office at #81, Honoi Street , Sen Sok, Phnom Penh. They are now operational at this newly opened office and school. The office is more functional and efficient than the previous premises. It will provide all possible solutions to the youth members especially to raise YMCA awareness and the education learning centre. You are invited to presence at this new office at any opportunity.