Bangladesh YMCA Rohingya Refugee Relief Response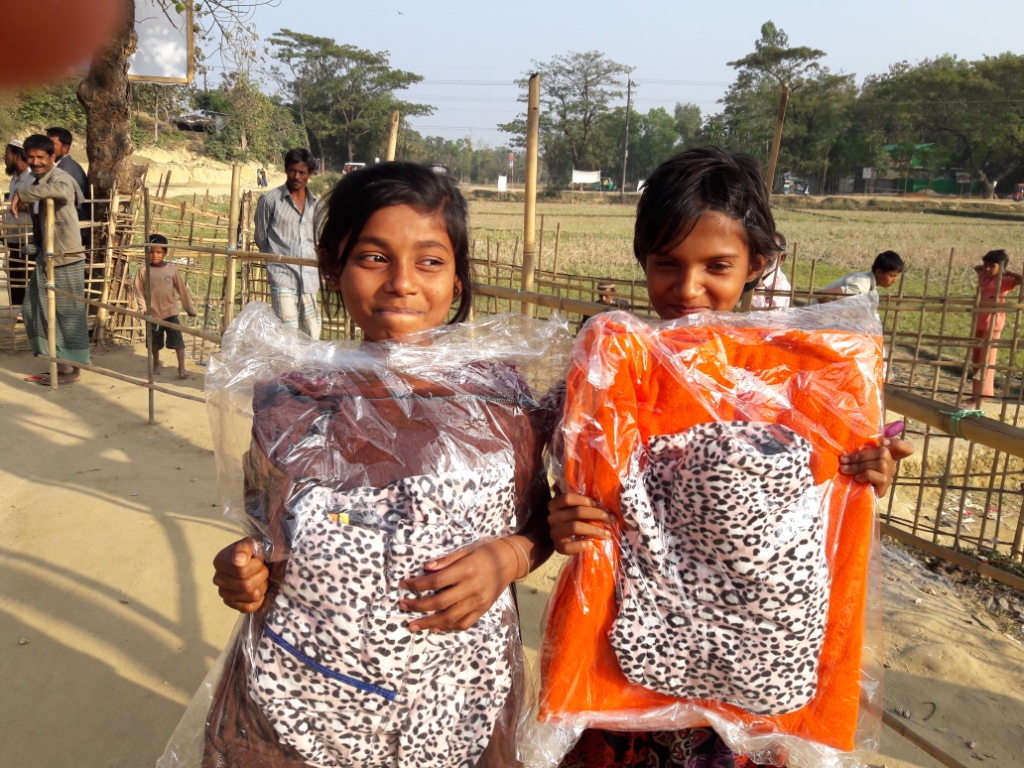 There are already 600,000 Rohingya refugees that have fled and took temporary shelter in Ukhiya Upazila under Cox's Bazar District situated at the southern-east part of Bangladesh since a crackdown by Myanmar's military on 25 August 2017. The Rohingya community is mostly Muslim minority in Buddhist majority Rakhine state of Myanmar. The Rohingya refugee said that huge number of Rohingya civilians began fleeing over the border of Bangladesh due to the burning of their villages and attacks to Rohingya civilians by Burmese troops that are backed by local Buddhist mobs.
The Rohingya Refugee Relief Response project assisted 1,500 refugee households in Hakimpara camp under Ukhiya Upazila. National Council of YMCAs of Bangladesh (NCYB) selected Hakimpara Rohingya camp of Ukhiya Upazila after learning that this is a newly established camp with around 7,000 refugee households and that aid agencies are helping other bigger camps. As most national and international aid agencies started their relief works with food items, Bangladesh YMCA considered providing blankets and baby warming clothing during this winter season. This decision was also based from the needs assessment done during the field visit last November 2017.
The Relief Operation Team was composed of staff members of NCYB and few Local YMCAs General Secretary's and Lay Leaders. The 1,500 household were each given a double size blanket and one set of baby warm clothing. The final selection of beneficiaries was done one week earlier with the help of Hakimpara military camp . Each selected household, priority given to female headed household, was issued with a relief card by the military and mazi (Rohingya camp volunteer) two hours prior relief commodities distribution. The District Relief and Rehabilitation Officer of Cox's Bazar and Ukhiya Relief Operation Control Room headed by military and government officers (all aid agencies are obliged to follow this procedure introduced by local government in responding Rohingya Refugee projects) cross-checked the relief goods before those were distributed with the help of the Hakimpara military team and mazi.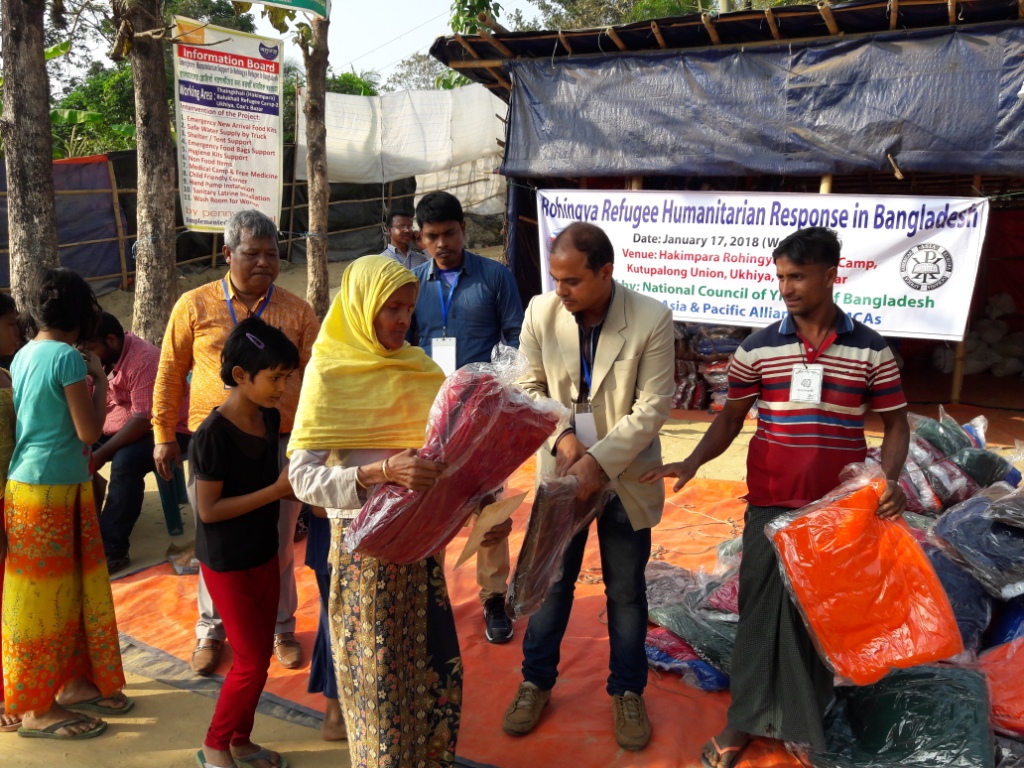 A significant number of children came at the distribution spot with relief card to claim the items on behalf of their parents. The children returned to their families with happy and smiling faces. The beneficiaries told the relief team that the items received addressed their need as they need protection from the cold weather. They also expressed their sincere gratitude for this assistance and love.
The Relief Operation Team on behalf of the NCYB acknowledged that this project indeed gave the tremendous opportunity to stand beside the Rohingya refugees with Christian neighborhood love and compassion. Bangladesh YMCA expressed its gratitude to all the National Movements, WAY, international YMCA partners and APAY for the generous financial support. Most importantly, NCYB extends its appreciation to APAY for the guidance and support of the APAY on how to help those affected with this human crisis.
Written by:
Nipun Sangma, NGS, NCY Bangladesh