Disaster Response

Bangladesh YMCA Rohingya Refugee Relief Response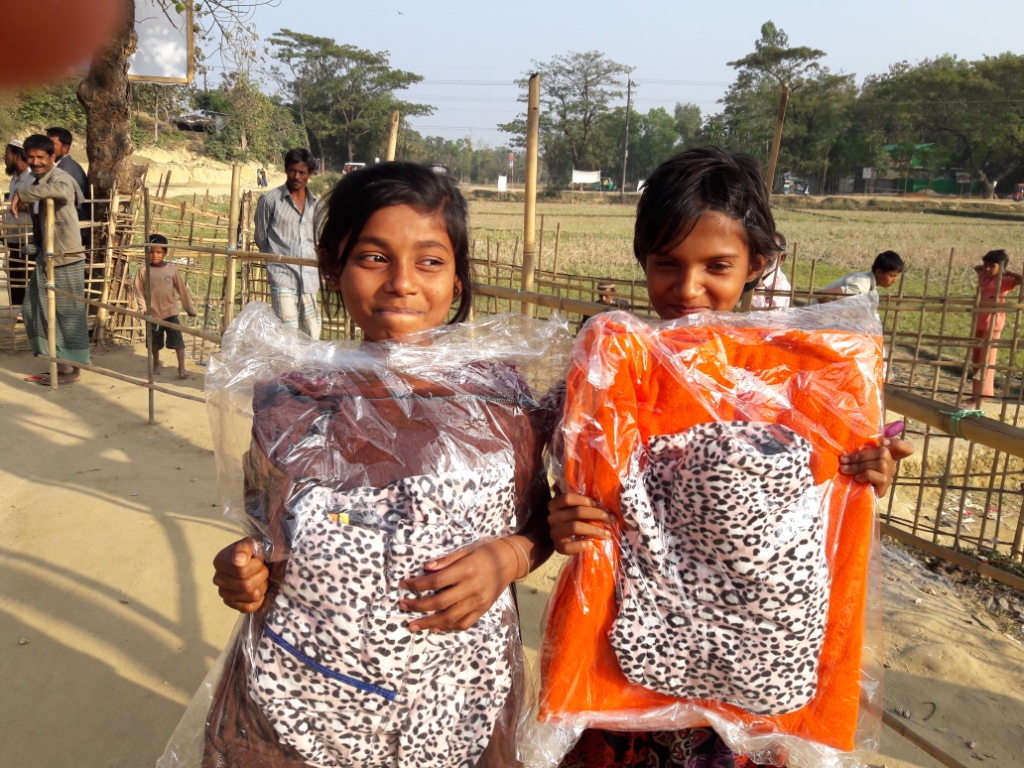 There are already 600,000 Rohingya refugees that have fled and took temporary shelter in Ukhiya Upazila under Cox's Bazar District situated at the southern-east part of Bangladesh since a crackdown by Myanmar's military on 25 August 2017. The Rohingya community is mostly Muslim minority in Buddhist majority Rakhine state of Myanmar. The Rohingya refugee said that huge number of Rohingya civilians began fleeing over the border of Bangladesh due to the burning of their villages and attacks to Rohingya civilians by Burmese troops that are backed by local Buddhist mobs.
The Rohingya Refugee Relief Response project assisted 1,500 refugee households in Hakimpara camp under Ukhiya Upazila. National Council of YMCAs of Bangladesh (NCYB) selected Hakimpara Rohingya camp of Ukhiya Upazila after learning that this is a newly established camp with around 7,000 refugee households and that aid agencies are helping other bigger camps. As most national and international aid agencies started their relief works with food items, Bangladesh YMCA considered providing blankets and baby warming clothing during this winter season. This decision was also based from the needs assessment done during the field visit last November 2017.
The Relief Operation Team was composed of staff members of NCYB and few Local YMCAs General Secretary's and Lay Leaders. The 1,500 household were each given a double size blanket and one set of baby warm clothing. The final selection of beneficiaries was done one week earlier with the help of Hakimpara military camp . Each selected household, priority given to female headed household, was issued with a relief card by the military and mazi (Rohingya camp volunteer) two hours prior relief commodities distribution. The District Relief and Rehabilitation Officer of Cox's Bazar and Ukhiya Relief Operation Control Room headed by military and government officers (all aid agencies are obliged to follow this procedure introduced by local government in responding Rohingya Refugee projects) cross-checked the relief goods before those were distributed with the help of the Hakimpara military team and mazi.
Urgent Appeal for Emergency Relief Program for the Flood Victims of Nepal and Bangladesh
The recent severe flood situation in the Ganges and Brahmaputra River basin have brought unprecedented devastation to the countries of Nepal, Bangladesh and India. The rivers are flowing over the danger level. Vast area of these localities has been inundated by water for a prolonged period, causing unlimited misery for the people. Thousands of homestead have been washed away, crops has been damaged, livestock suffered, caused injuries to innumerable people and even left behind few hundreds of people killed. People lost all their belongings and are living now under the open sky in the brink of starving.
Our YMCAs in Nepal and Bangladesh have already started working for the succour of these ill-fated people in their own localities and now have appealed to the YMCA fraternity to support them with financial aids, so that they can boost their relief efforts to minimize the misery of the flood-stricken people. At this stage they are mostly engaged in distributing food to the distressed people.
The YMCA of Nepal plans to support 20 to 30 households providing basic needs such as food, clothes and temporary shelters. Subsequently, they will move to the second phase of addressing health issues targeting 2,500 to 3000 people.
The YMCAs of Bangladesh through their 3 local YMCAs in northern part of Bangladesh are planning to support 5,000 flood victim families of districts of Bogra, Dinajpur and Birisiri. The youths of these YMCAs have been trained earlier under the Disaster Risk Reduction project and are ready to initiate the relief work. They have appealed for an amount of US$ 32,576.
Under the circumstances, we make a fervent appeal to the YMCA fraternity to support these two YMCA movements with financial support and participate in the relief work in solidarity. The details of the emergency relief program can be obtained from the APAY upon request. The fund transfer can be made to APAY bank account.
Read more: Urgent Appeal for Emergency Relief Program for the Flood Victims of Nepal and Bangladesh
An Urgent Appeal For the Victims of Floods and Landslides in Sri Lanka
Last Updated (Monday, 23 May 2016 17:22)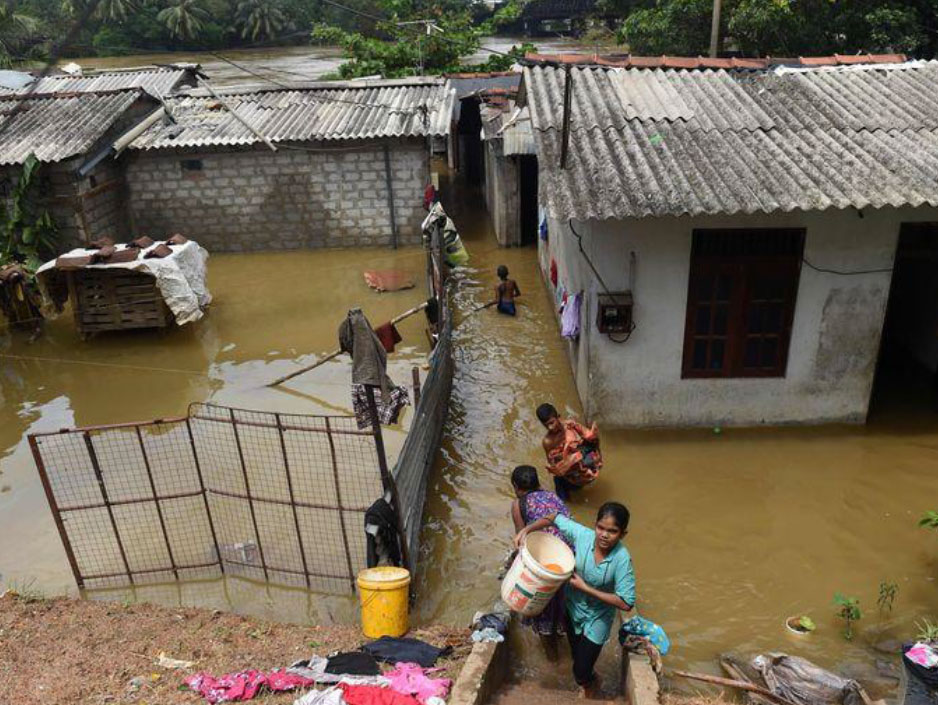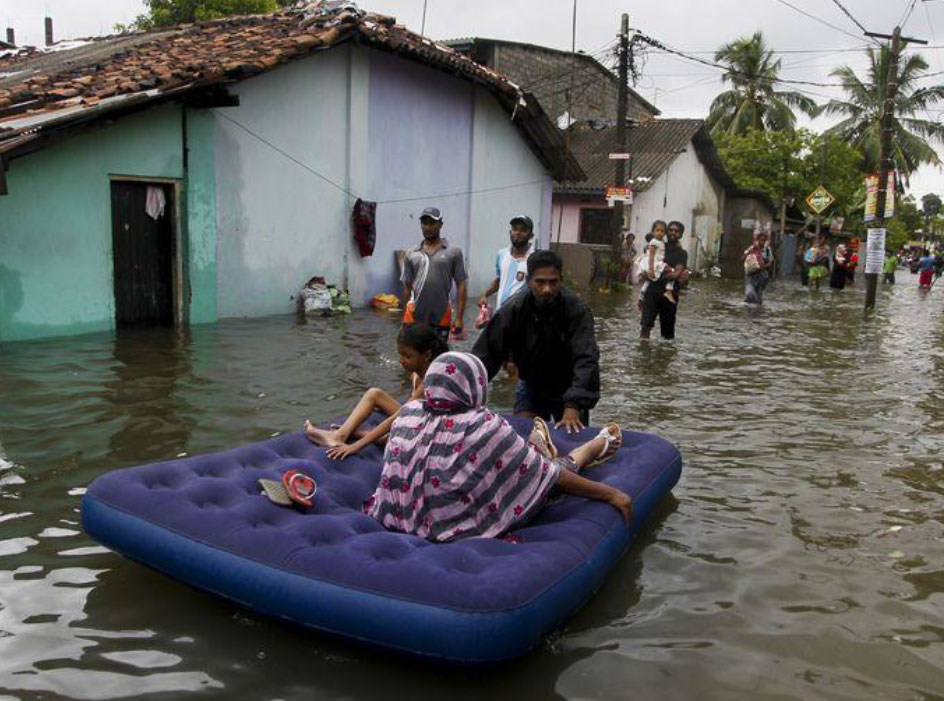 The recent floods and landslides in Sri Lanka has been a shocking news for us all.
The death toll from 3 days of torrential rains and landslides in Sri Lanka has risen to 39 with more than 150 people missing while rescuers are still pulling bodies from the mud, according to the Guardian.
Torrential rains across Sri Lanka have forced more than 137,000 people from their homes. This is the worst torrential rain they have seen since 2010. Nineteen of Sri Lanka's 25 districts have been affected by the floods. The Disaster Management Center reported more than 350,000 people are affected by the landslides. About 220 families were reported missing.
Theonis C. Brownson, the National General Secretary of the National Council of YMCAs of Sri Lanka have informed us that there is an urgent need for cooked food, clothes, medicines, water bottles and dry rations for the flood victims. The local YMCAs in the flood affected areas of Sri Lanka are involved in emergency relief works to bring succor to the water marooned people.
The Asia and Pacific Alliance of YMCAs do hereby send this urgent appeal to the YMCA fraternity, seeking their support and cooperation to strengthen the emergency relief work of the Sri Lanka YMCAs.
We shall appraise about the plans and programs of the Sri Lanka YMCAs in this respect as we receive it from the Sri Lanka YMCAs. All support may first be directed to the Asia and Pacific Alliance of YMCAs.
Read more: An Urgent Appeal For the Victims of Floods and Landslides in Sri Lanka