ICF's book "Seek Peace and Pursue It: Daring to Take Small Steps" has arrived
Last Updated (Thursday, 05 November 2020 17:29)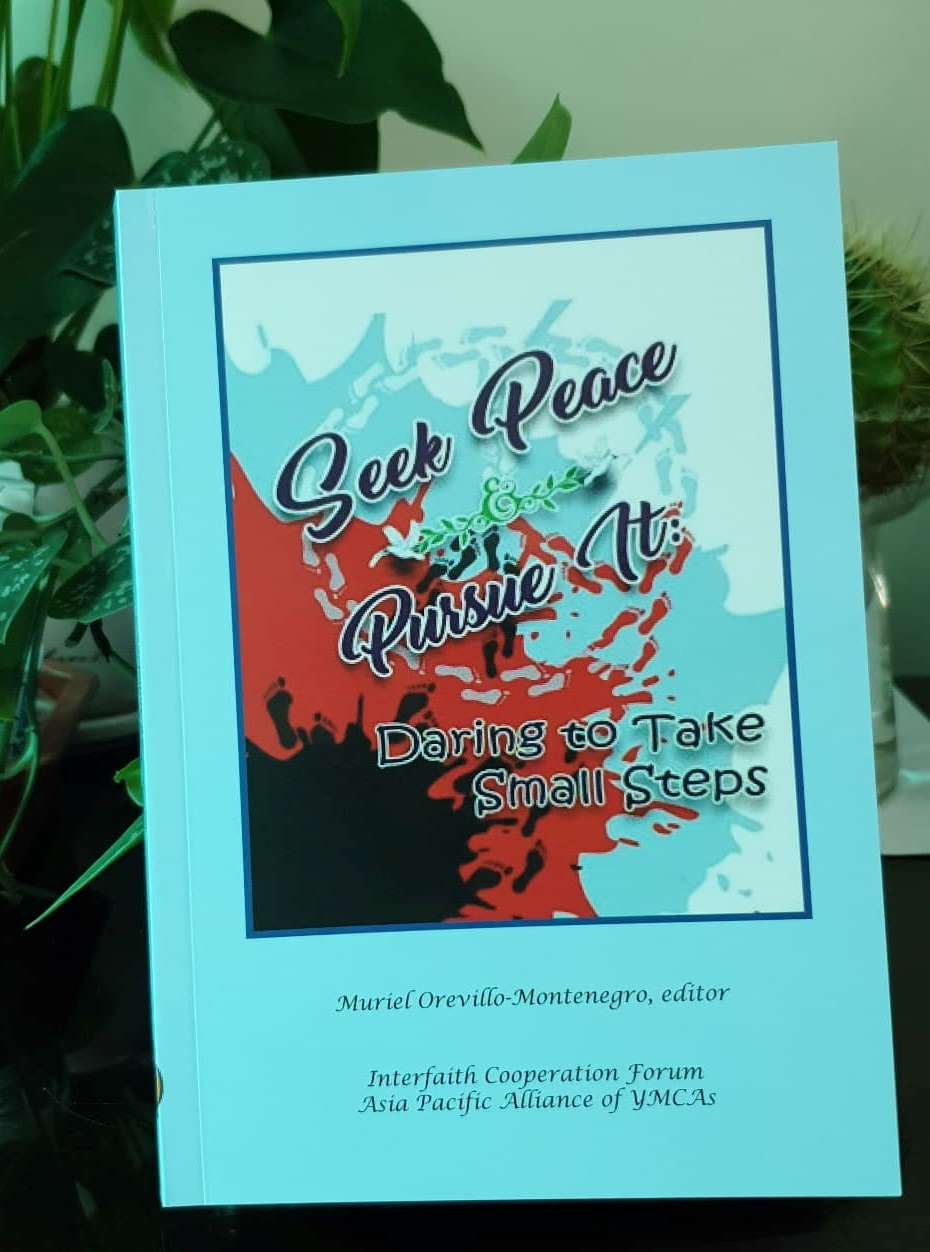 The hard copy version of the book Seek Peace and Pursue It: Daring to Take Small Steps just arrived from the printing shop. The book has three parts:
Part I – Seeking Peace has four essays from a Buddhist layperson, and from the APAY-ICF staff.
Part II – Stories of Pursuing Peace is composed of stories from the experiences of twenty -five ICF alumni. Of the 25 entries, two are from Bangladesh, one from India, one from Cambodia, three from Indonesia, one from Laos, 3 from Myanmar, two from Nepal, nine from the Philippines, one from Thailand, and two from Timor Leste.
Part III is a section on poetry that includes seven poems also from ICF alumni. An alumna from Nepal translated two poems that her SoP batch mate wrote from Nepalese into English.
The book will not be possible without the contributions of the alumni and the efforts of the production team. An ICF thematic workshop alumna, Teodora Dotusme from the Philippines, designed the book cover. The ICF program officer, Baidido Saganding collected the essays from the ICF alumni and Annika Denkmann, the seconded personnel from Bread for the world did the layout while she was working from home in Germany. Sunita Suna, one of the Executive Secretary for Programs, joined Annika Denkmann and Muriel Orevillo-Montenegro in proofreading the materials. Irene Chan and Fion Fung helped in the acquisition of ISBNs, contacting the printing shop and logistic arrangements, respectively.
Nam Boo Won, General Secretary of Asia and Pacific Alliance of YMCA wrote the Foreword. Muriel Orevillo-Montenegro did the editing of the materials and coordinating the production of the book.
The book has a digital version that is available at the ICF's website, interfaithforum.org.
~ Muriel Orevillo-Montenegro, ICF Coordinator