Committee on Youth Participation and Leadership Development Elected New Chairperson and Vice-Chairperson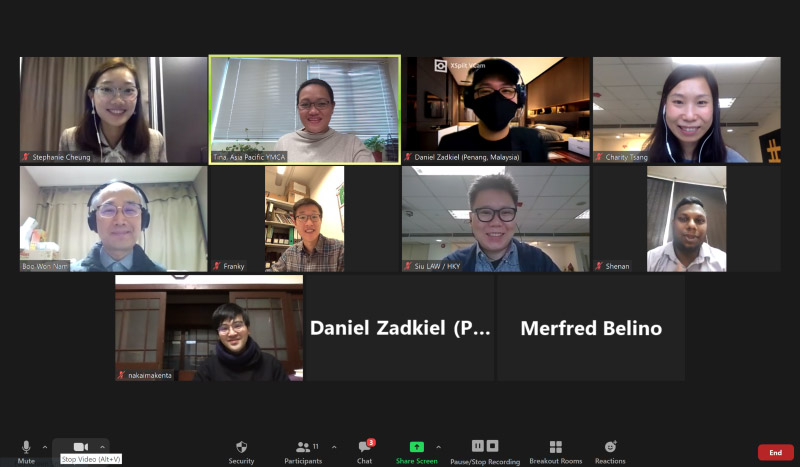 APAY Congratulates Stephanie Cheung of YMCA of Hong Kong and Daniel Cheong of YMCA of Penang, Malaysia for being elected as Chairperson and Vice-Chairperson, respectively, of the Committee on Youth Participation and Leadership Development during its election held on 10 December 2020.
Cheung Siu Ting, popularly known as Stephanie, is a volunteer and leader from the YMCA of Hong Kong. She started her journey as a participant of the Youth Leadership Program (YLP), one of the after-school youth programs organized by the YMCA of Hong Kong for secondary school students. Since then she continued her journey with the YMCA by becoming an active alumnus of the YLD programs and one of the Change Agents (3rd Cohort) that led her representation of Asia and Pacific to the Change Agent Task Force 2018. She also joins various regional and world youth events such as 2018 APAY Regional Training, 2018 Change Agent Global gathering, 2019 APAY Youth Assembly and General Assembly and 2018 World Council.
Similarly, Daniel Cheong is a volunteer of YMCA of Penang in Malaysia and is serving his local YMCA on various capacities. He is also part of Change Agent Cohort 3 and has participated in the APAY 4th Youth Assembly and APAY 20th General Assembly.
Together with the members of the Committee and APAY, these young leaders envision strengthened youth participation and leadership development in the YMCA through the youth's active role in addressing social issues in their respective communities.
It may be recalled that the election of the Committee Chair and Vice-Chair was postponed last July 2020 Executive Committee meeting in the hope that the upcoming ECM could be held face-to-to-face. Due however to the uncertainties brought about by COVID19 on travel restrictions and gathering of people, the APAY Board agreed to proceed with the election through a virtual meeting.
By Maria Cristina L. Miranda
Executive Secretary