Mr Emanuel Sarfraz's appointment as the General Secretary of Lahore YMCA, Pakistan.
Last Updated (Tuesday, 30 March 2021 17:12)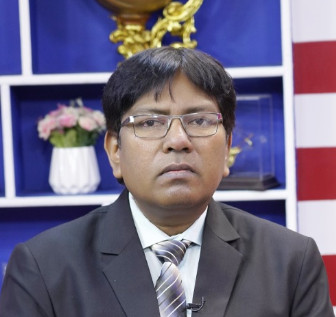 APAY is happy to inform you of Mr Emanuel Sarfraz's appointment as the General Secretary of Lahore YMCA, Pakistan. The Board of Directors of YMCA Lahore unanimously selected Mr. Emanuel as a successor of Mr Samuel Pervez on 3 February 2020.
Mr. Emanuel has been associated with the YMCA for many years. He is well versed with the young people's expectations in the context of Pakistan and the challenges of a fast-changing world. He obtains a Master's degree in English Literature from Forman Christian College, Lahore and Post Graduate Diploma in International Affairs from Punjab University.
He started journalism in 1995 and worked with top national and international newspapers like The Nation, Khaleej Times (UAE) and Gulf News (UAE). With "The Nation", he worked for two decades as a field staff reporter and international special correspondent; he also worked in executive decision-making posts as an Editor and Editor Coordination for the Magazine. He is an alumnus of Foreign Press Center, Tokyo, East-West Center, Washington DC and University of Westminster, London.
As a journalist, he maintained his relationship with the YMCA and remained very active in the YMCA. He also participated in the ecumenical organisations' programs and activities like WSCF's Human Resources Development programme in 1995 and CCA's training programmes in Thailand in 2007.
Mr Emanuel is committed to rebuilding the YMCA Lahore during his leadership as the General Secretary with modern thinking to make the YMCA a role model. Lahore YMCA is one of the oldest established in 1876, with a heritage with the potential of engaging youth in the new era of science and technology. He firmly believes that the YMCA Lahore can be rebuilt in line with YMCA's vision in Pakistan.