Metropolitan YMCA Singapore
Last Updated (Wednesday, 11 August 2021 17:46)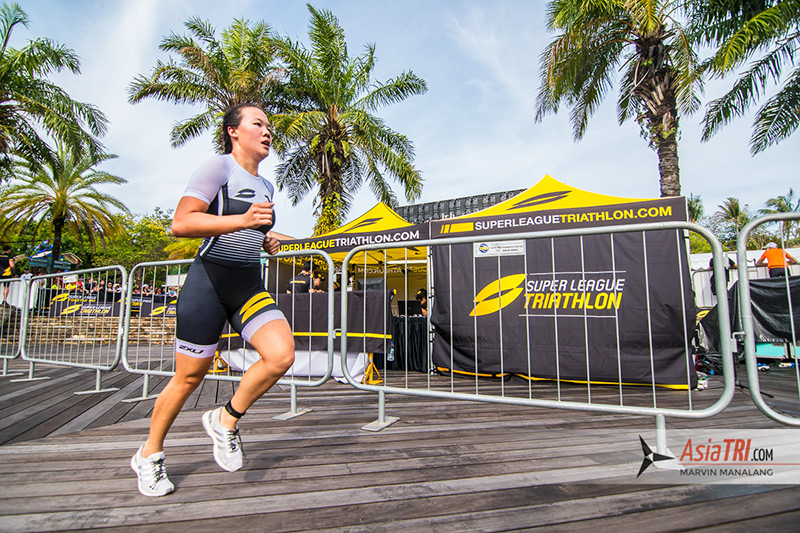 "IT IS OKAY TO NOT BE OKAY": Herlene Yu, MYMCA's first youth ambassador for Youth Mental Wellness
Metropolitan YMCA Singapore organises "Bike-a-thon: Psych-cle For Change, We will be al-ride!" an initiative in support of awareness for Youth Mental Wellness
For immediate release │ 10 August 2021
Mental wellbeing among youth has become an increasing concern. Many youths faced mental challenges, and sadly, not everyone managed to get help in time and overcome them. Despite the seemingly impossible situations, there are success stories of those who are victorious in their struggles and how they become a stronger person.
In support of awareness for youth mental wellness, Metropolitan YMCA Singapore is organising 'Bike-a-thon: Psych-cle For Change, We will be al-ride!' from 10 July 2021 to 11 September 2021. For the first time, we are partnering young national triathlete, Herlene Yu, 19, to be our Ambassador for youth mental wellness.
Herlene is no stranger to mental challenges. She was preparing for the 2018 Youth Olympic Games Qualifiers when she met with an accident during her competition in Hong Kong one month before the qualifiers. "My world came crashing down when I realised that I could not make it to the 2018 Youth Olympic Games Qualifier. I have been training for so long that it has become the most important thing in my life and suddenly, everything vanished... I felt that I have let down my parents, coaches, teammates and friends."
Things became worse when she had to "relearn" the basics of walking again. "I could feel my world spiralling down and I don't even know when I will hit the bottom. The weeks immediately after the accident were the darkest. I kept questioning 'Why me?' l tried to control my emotions but the physical pain made everything impossible to bear."
Many people told her that there is light at the end of the tunnel but she soon discovered that she cannot reach this light if she were to stay put and not move forward. It was not an easy decision to ask for help. There is the stigma that there is something wrong with her or her family, and it might go down in her records and affect her future. "I know I needed help before I pass the point of no return. Looking back, I am glad that I made the right decision to reach out and not stay put in that deep dark hole." she reflected back on that painful moment in time.
This experience has inspired Herlene to accept Metropolitan YMCA's invitation to be their Youth Ambassador for Mental Wellness, "I want to share that it is okay not to be okay. We all struggle with life challenges at some point in life. The most important thing is to realise that you are not alone and you can talk to your friends or family. Do not let yourself go down the slippery slope of depression. It is not a small matter and it will not go away on its own." she shared earnestly.
Melissa Poh, Assistant Manager, Active Community Transformation Services (MYMCA) was one of the initiators for this meaningful campaign. She was concerned when she first approached Herlene to be the ambassador for Youth Mental Wellness, "I was uncertain if she would be open to share her personal struggles. This is not something that people talk about openly. But we believe that her experience will be an inspiration and through preventive programmes like youth mentoring, we can make a difference together."
"Bike-a-thon: Psych-cle For Change, We will be al-ride!" takes place between 10 July 2021 and 11 September 2021.
HOW CAN YOU BE A PART OR SUPPORT THIS MEANINGFUL MOVEMENT?
1) CYCLE FOR A CAUSE
Cycle at your own preferred routes, time and pace. Register the distance covered, time and date with us. You can invite your friends and family members to support your efforts and make a donation to MYMCA Bike-A-Thon 2021 at Giving.sg. Remember to keep safe at all times.
2) DONATION
Make a contribution on Giving.sg to show your support for our youth outreach programmes in increasing awareness for mental wellness. Every dollar donated will be matched by Tote Board.
For information, visit our website mymca.org.sg, or call Melissa at 9820 1004 or email This e-mail address is being protected from spambots. You need JavaScript enabled to view it .
EVENT DETAILS
Event:

Metropolitan YMCA Singapore
"Bike-a-thon: Psych-cle For Change, We will be al-ride!"

Date:

10 July 2021 - 11 September 2021

Contact:

Belinda Choi, Senior Manager Corporate Communications
This e-mail address is being protected from spambots. You need JavaScript enabled to view it or 9100 0651
About Metropolitan YMCA Singapore
Metropolitan YMCA Singapore is part of the worldwide YMCA, one of the oldest and largest Youth Movements in the world which operates in 119 countries and reaches over 58 million people. Founded in 1946, MYMCA envisions a young generation strong in body, mind and spirit, leading positive community transformation. We nurture our children and work with our youth to identify their aspirations and amplify their efforts to reach the community for positive transformation.