Appeal for support to displaced families affected by the floods in Pakistan
Last Updated (Wednesday, 31 August 2022 17:23)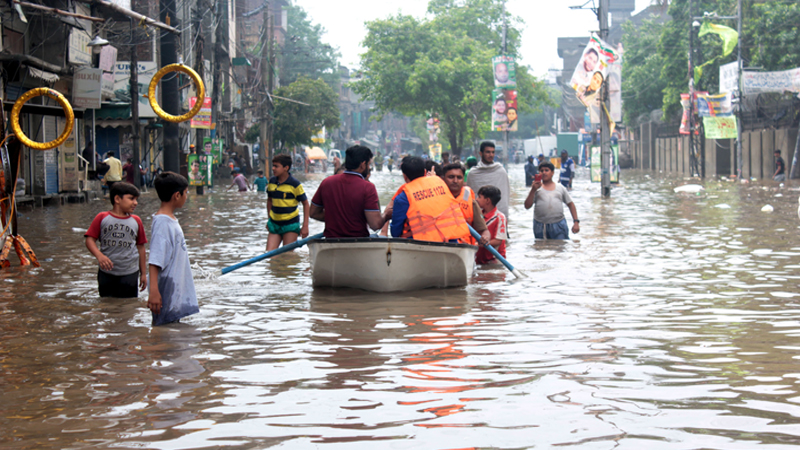 To: National General Secretaries, National Presidents, APAY Board and Related Partners
Dear Colleagues,
The Lahore YMCA in Pakistan appeals for donation for those affected and displaced families by the flood.
Pakistan is facing the worst humanitarian disaster since the floods in 2010. There has been urban flooding in Karachi, Hyderabad and some other cities like Rawalpindi while the flash floods continue to play havoc in Balochistan for many weeks. The province of Balochistan, which is arid and barren region has received 500 percent more rain than the average it did every year. There have been reports of glacier melting and unusual increased rainfall in upper part of the country.
Over 30 million people have been directly affected and displaced with more than 10 million people becoming homeless and displaced. Their houses have been washed away. More than 200 bridges and 40 dams have collapsed. Over 300 kilometres of metalled roads and highways have been damaged. In cities the roads are in dilapidated condition and sewerage system has collapsed. More than 800k livestock have been killed.
The Lahore YMCA is working with Social Welfare Department of Punjab government and other NGOs to support the most vulnerable in the crisis, which are children and women. The immediate needs that will be distributed includes clean drinking water, food, clothes and tents for temporarily shelter.
Your support during this difficult time is deeply appreciated. We will provide you with more details as soon as we receive them from Lahore YMCA. All funds can be transmitted to the following bank account:
Asia and Pacific Alliance of YMCAs
The Bank of East Asia, Limited
A/C: 015-515-20-05004-5
Swift Code: BEASHKHH
Sincerely yours,
Nam Boo Won
General Secretary