Task Force on Disaster Risk Management holds its First Virtual Meeting
Last Updated (Monday, 07 September 2020 20:24)
The APAY Task Force on Disaster Risk Management held its first virtual meeting last 18 August 2020 to connect with task force members despite limitations for a face-to-face meeting due to the global health crisis on COVID19. This virtual connection served as a platform to continuously discuss and plan for coordinating and mobilizing risk management system to achieve greater impact on the efforts of rebuilding lives and communities. Members of the Task Force engaged actively in the discussion on how the region can strengthen its response on disaster management, highlighting the importance of mitigation in reducing the risks that translate the 20th General Assembly Mandate. The task force also adopted its terms of reference which describes its purpose and the works to be done.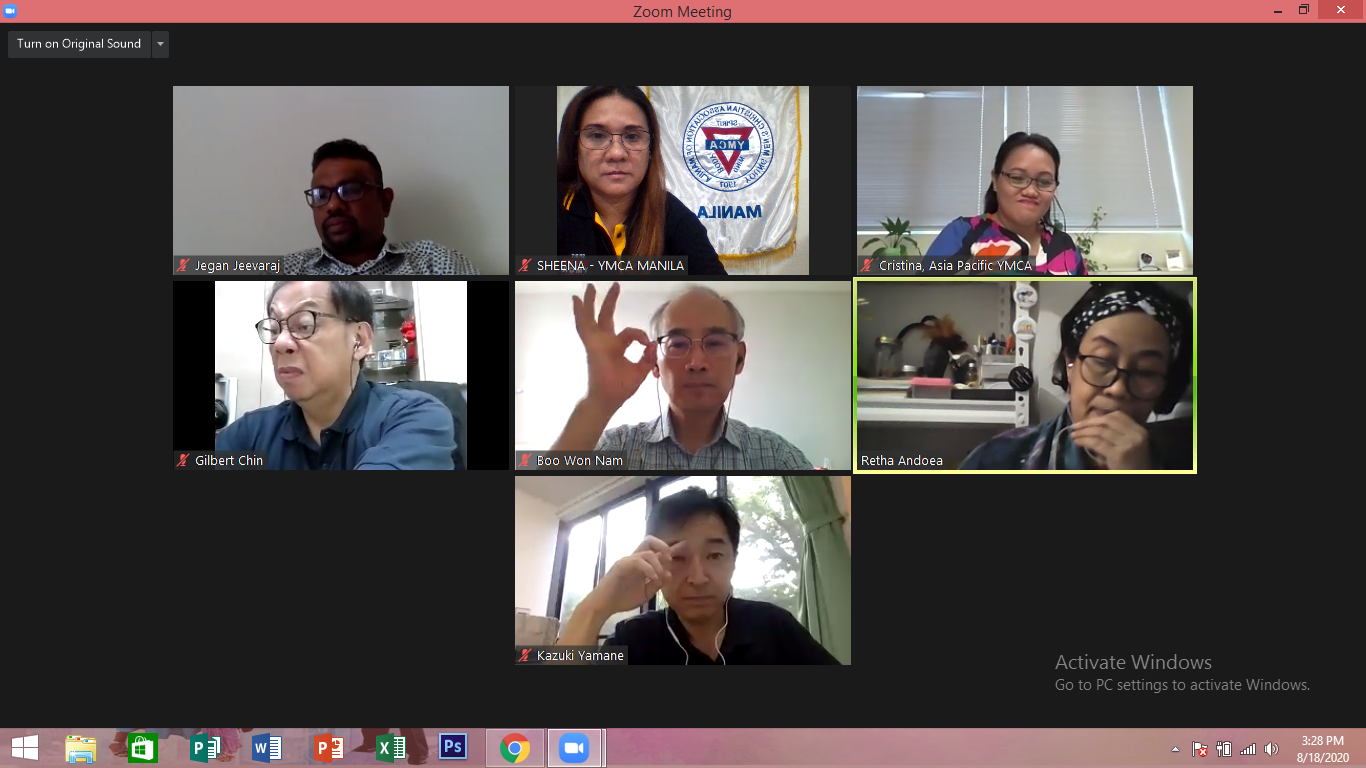 ↑  DRM Task Force meeting onb Aug 18, 2020
The task force will focus on:
Advancing the APAY Regional Coordination Guidelines on Disaster Risk Management for effective, efficient, and appropriate responses.
Ensuring that a relevant disaster risk management system is in place to address the needs of the most vulnerable people affected by disasters to maximize the impact on the lives of the people.
Organizing and mobilizing national/local movements to strengthen its good governance structure with built-in accountability to all stakeholders involved.
Compiling knowledge and good practices for the development of DRM plans and to strengthen collaboration/networking among various stakeholders.
The members of the task force include Margaretha Andoea (Indonesia), Katsumi Jinbo (Japan), Jegan Jeevaraj (Sri Lanka), Shena Awatin (Philippines), and Gilbert Chin (Taiwan).
~ Maria Cristina L. Miranda, Executive Secretary