ICF Welcomes Annika Denkmann to the APAY-ICF Family
Last Updated (Thursday, 05 November 2020 17:34)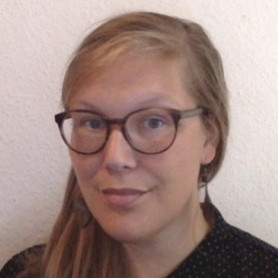 Annika Denkmann finished her 14-day quarantine on October 21, 2020, and is now reporting to the ICF-APAY office in Hong Kong. She joined ICF on July 21, 2020, as seconded personnel from Bread for the World. She was "working from home" in Germany until she could travel to Hong Kong.
Annika holds a Bachelor's degree in Intercultural Communication and Modern Languages and a masters' degree in International Politics with a focus on globalization, poverty, and development. She also holds certificates for Peace and Conflict Work from the Academy for Conflict Transformation in Königswinter, and International Project Management with the Association for Sustainable Development in Witzenhausen, Germany.
Her exposure to the Asian context was during her four-month internship with Cambodia Defenders Project, focusing on the campaign against Gender-Based Violence in Cambodia. Annika has worked as Programme Coordinator for the Engagement Global-Service for Development Initiatives in Bonn. She was also the volunteer coordinator for the Evangelical-Lutheran Mission in Lower Saxony, Hermannsburg. She also spent a nine-month internship in Eirene, an International Christian Service for Peace in Neuwied where she assists the tasks in the volunteer department.
Aside from German, her mother tongue, Annika also speaks excellent English and has a basic knowledge of French and Spanish. With her rich experience, she will surely boost the work of ICF in empowering young people around Asia.
~ Muriel Orevillo-Montenegro, ICF Coordinator