An Appeal To Support The People Of India Affected By The 2nd Wave Of Global Pandemic Of Covid-19
Last Updated (Thursday, 29 April 2021 19:37)
AN APPEAL TO SUPPORT THE PEOPLE OF INDIA AFFECTED BY THE 2ND WAVE OF GLOBAL PANDEMIC OF COVID-19
The 2nd wave of COVID-19 hit hard on the people of India, the sub-continent in South Asia of 1.3 billion people. It's making headlines across the globe. While we write this appeal to you, the COVID- 19 surge reached 323,023 and deaths 2,271 as of April 26, 2021, according to the JHU CSSE COVID- 19 Data. These figures are only reported cases; hence it is believed the actual figures are much higher! Several staff members of YMCA India, in the National Office, branches, and local units have also tested COVID-19 positive. Indians named the 2nd wave as COVID-19 "Tsunami". Experts have predicted the peak is yet to come, and the COVID-19 surge will reach 5,00,000 per day, and the total death toll of COVID-19 might reach 1,000,000.
As of now, only 1.7% population are fully vaccinated in the country. The government is promising to start vaccinating people 18 years and above from May 1. But the country is experiencing a shortage of vaccines, and it will take a long time to vaccinate a good percentage of people to break the chain of infection. There is also a shortage of medical equipment to save the lives of COVID patients, and the health care system of India cannot cope with the overwhelming cases.
Perhaps this is also a rare moment India is witnessing, people coming together from all walks of life with sympathy for humanity. Churches, CSOs, religious institutions of different faiths have come forward in assisting the sufferings in whatever way is possible.
The frontline workers, primary caregivers in all hospitals, are working hard and long hours are attending patients and finding ways to work with the failing health care systems. The emotional breakdown among medical personnel are common in the current crisis. We need to take care of the frontline workers who take care of the sick in the hospitals day and night.
YMCA India will reach out to these two groups and the most vulnerable community who do not have any source of support by the following action-oriented program:
YMCA India will involve its staff and volunteers and use its base at 20 different locations in India

Prepare hot meals (hygienically prepared and packed) to provide twice a day to these groups located at various hospitals

We are preparing to provide two meals to 2000 people every day for the next 60 days starting from May 1; considering the demand and supply, the program can be scaled up

Provide masks and sanitizers to people who cannot afford them

Prepare leaflets in local languages to create awareness on COVID appropriate behaviour and information about vaccines.
We need $7(USD) per person per day for two meals, masks and sanitizers. YMCA India will take care of the local expenses of transports, distributions and other related expenses of volunteers.
Therefore, we request the YMCA family and members worldwide to support us with your generous donations. No matter how small is your contribution, it matters at times of crisis.
You can send your donation to the official FCRA account of the NCY of India. Bank details are given below:
BANK DETAILS
Name of the Bank: State Bank of India
Address: New Delhi main road, FCRA Cell, 4/F, 11, Sansad Marg, New Delhi - 110001
Account holder's name: The National Council of YMCAs of India
Account No: 40033931171
IFS Code: SBIN0000691
Branch Code: 00691
Swift Code: SBININBB104
All donations will be acknowledged with receipts when the transfer ID is shared with us.
All subsequent communication about donations can be addressed to This e-mail address is being protected from spambots. You need JavaScript enabled to view it
All communication with regard to the program can be addressed to This e-mail address is being protected from spambots. You need JavaScript enabled to view it
We are thanking you in advance for your generous support and solidarity with the people of India.
Please continue to remember the people of India in your prayers as we face the trying times in the country.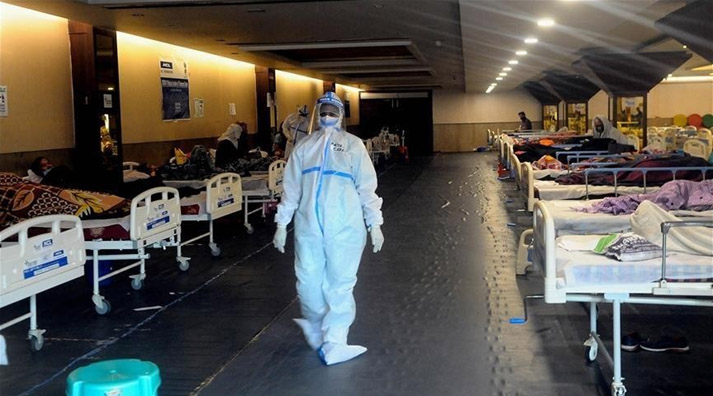 In Solidarity,
Bertram Devadas
NGS -YMCA India