Restore our Earth, we are on our Way
Last Updated (Friday, 28 May 2021 16:36)
More than a hundred youth from different YMCAs and youth groups attended the first Youth-Led Solutions (YLS) Climate Action Fair organized by the Asia Pacific Alliance of YMCAs (APAY) on May 22, 2021. This YLS Climate Action Fair is the APAY's initiative to follow through and mentor the APAY YLS Solution Teams in their implementation of projects and also as part of the continued commitment to strengthening the network and green movement towards a carbon-neutral YMCA by 2030. It showcased the 7 solution projects did by the youth-led solutions team from different countries during the fair:
"No plastic cafe and recycling used plastics" from Korea;

"Green traveler Green influencer project" form Mongolia;

"Clean, Green and be a Greener" from Myitkyina, Myanmar;

"Raising Climate Literacy" from Myanmar;

"KALAKALikasan, Exchange for a Change" from Makati, Philippines;

"Make travel green again!" from Taichung, Taiwan;

"Creating a Second Life for Second-hand Clothes" from Tainan, Taiwan.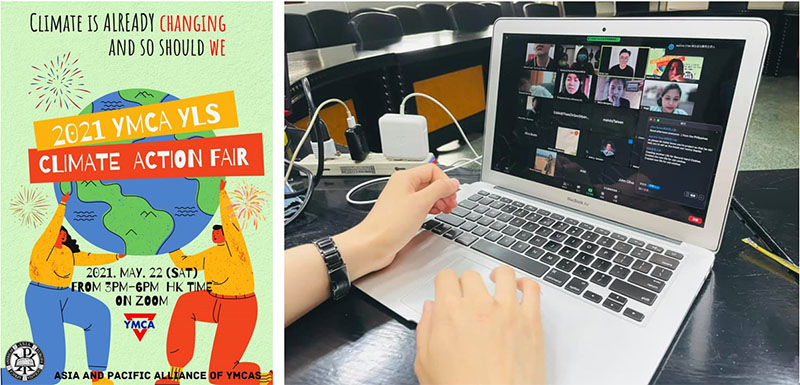 The solution projects are still on the early stages of its implementation. Some were slowed down due to government restrictions in relation to the Covid19 pandemic. In his welcome remarks, APAY General Secretary, Nam Boo Won, encouraged the youth to continue to "Restore Our Earth" despite difficulties of the times, and also emphasized the importance of Climate Justice. And during the APAY's YLS Climate Action Fair, there's also a space for discussion of pressing Climate Justice issues provided among the youth in the region.
During the Climate Action Fair, 7 solution projects all prepared fruitful and interesting presentation in the breakout room's session. All participants could choose by themselves to join 3 different breakout rooms to have a fun, interactive activities and deeper dialogue among young people with 3 different solution projects. A lot of ideas and thoughts have come out and been inspired during the session. We can see how it could strengthen the connections and network of youth working on environment and climate change.
The "Creating a Second Life for Second-hand Clothes" project from Tainan, Taiwan.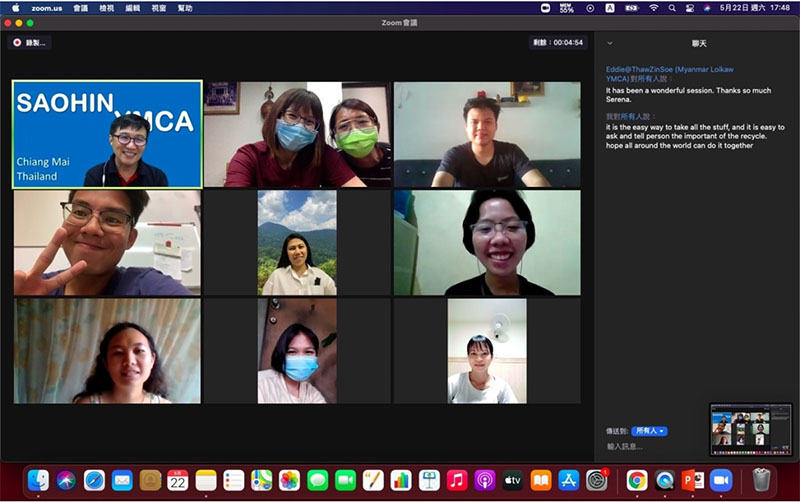 The "Green traveler Green influencer" project form Mongolia: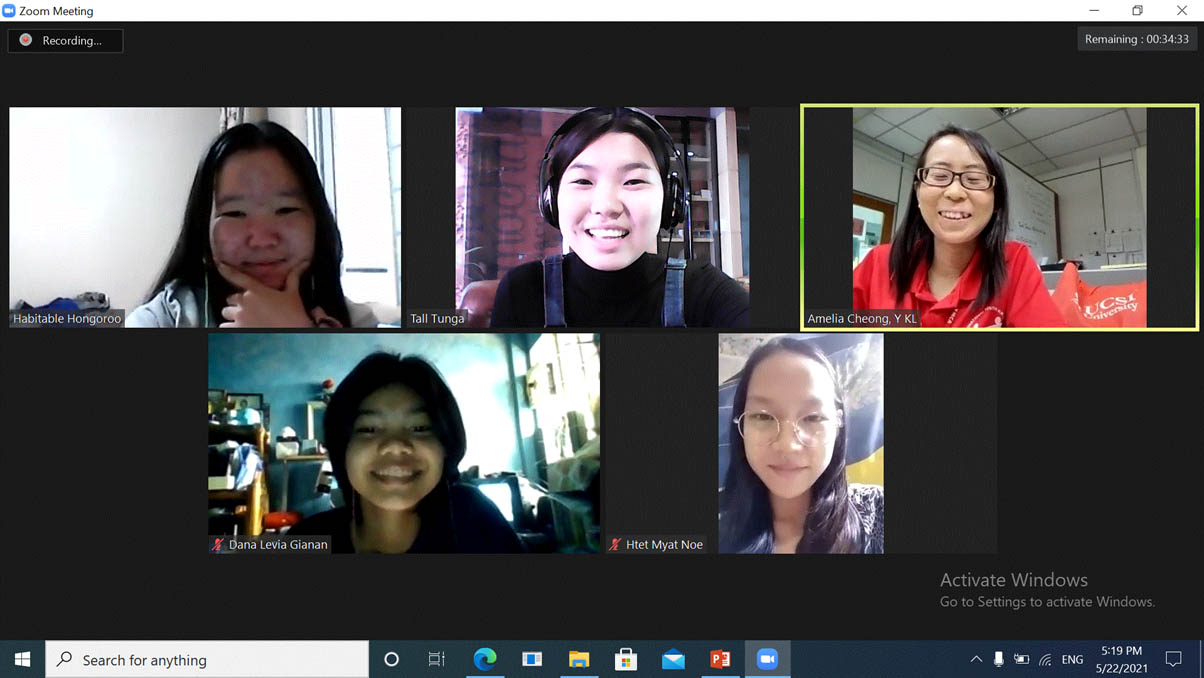 "We can truly see the implementation in our local communities, with the real actions led by young people. We can truly see the beautiful diversity and vivid youth creativity in all project solutions, which bring us to unite for the Climate Action. How amazing it is!!" (Reflection from Jeannie Chen.)
Restore our Earth, we're still on the way, and we're stronger together. It's a continuously implementation in our communities and also the impact to the globe!
Group photos of all the participants from APAY region: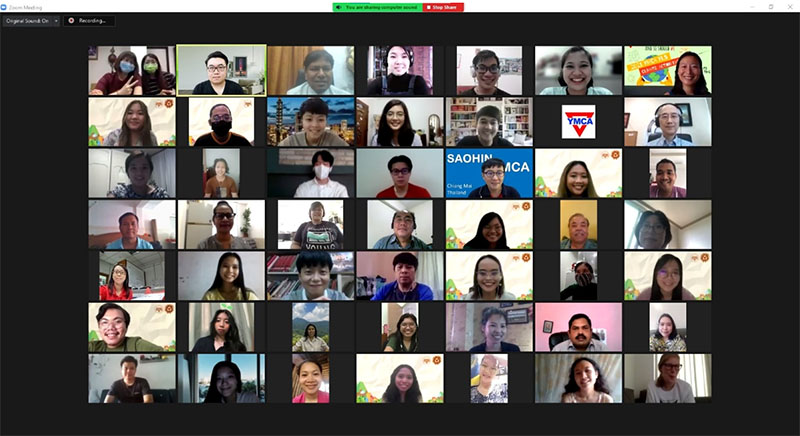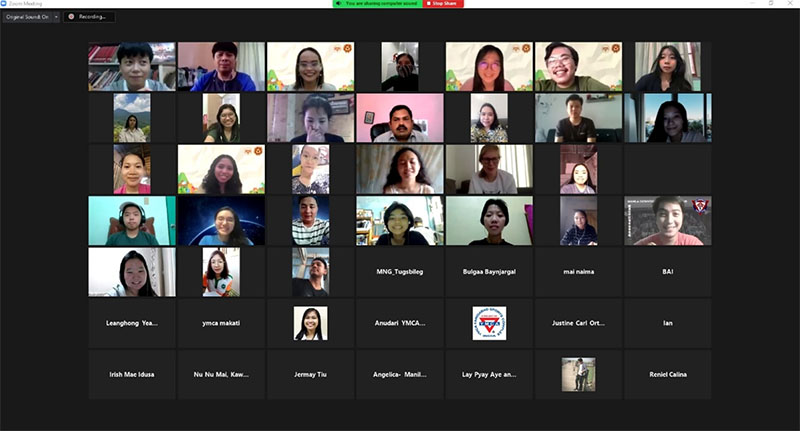 By Jeannie Chen from Taichung YMCA & Magda Gana from YMCA of Makati.
(Both are members of Youth-Led Solution 2020 Global Organizing Committee.)