YMCA Global Youth Chillout in June
Last Updated (Tuesday, 29 June 2021 18:09)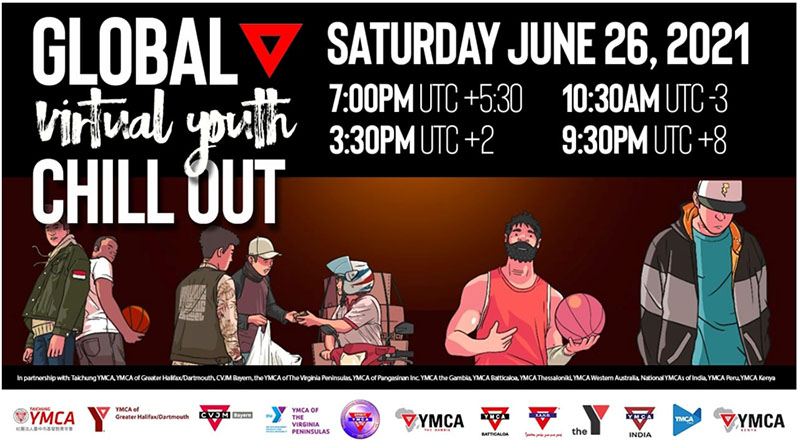 On Saturday 26 June 2021, more than 60 youth from different YMCAs worldwide attended the YMCA Global Virtual Youth Chillout event.
Due to the covid-19 crisis, communities, families and friends are unable to see each other in-person. During the pandemic youth are more vulnerable to loneliness and isolation. The Global Youth Virtual Chillout event is networking with YMCAs around the world to provide space for a monthly virtual hangout where youth, aged 16 – 30, can hangout, meet new friends and connect with other YMCA youths internationally. The event aims to have fun, welcoming, safe space, accessible and casual in nature.
Once in every two months on the last weekend, different YMCA's from around the world partner together and take turns to host a 2 hour + virtual event on ZOOM with fun interactive activities and breakout rooms for youth to enjoy and to hang out with each other. The planning committee consist of YMCA staff representing their country and led by two YMCAs to coordinate, plan and host the event. Chillout event in June was planned and led by Jimmy Bacani from Pangasinan YMCA, Philippines and Jegan Jeevaraj from Batticaloa YMCA, Sri Lanka.
We had a beautiful opening devotion by members from YMCA India, and some fun community action songs by Jimmy Bacani. In the welcome remarks, APAY General Secretary, Nam Boo Won, gave a short but inspiring message about "The Asian Context of Resilience", and encouraged the youth saying, "Crisis can be translated into opportunity. We should re-visit to the core question of why does YMCA exist? as we try to recover and re-build YMCA movement. At the same time, we should be able to look at the current world from the perspectives of human rights, Justice and Planetary Citizenship".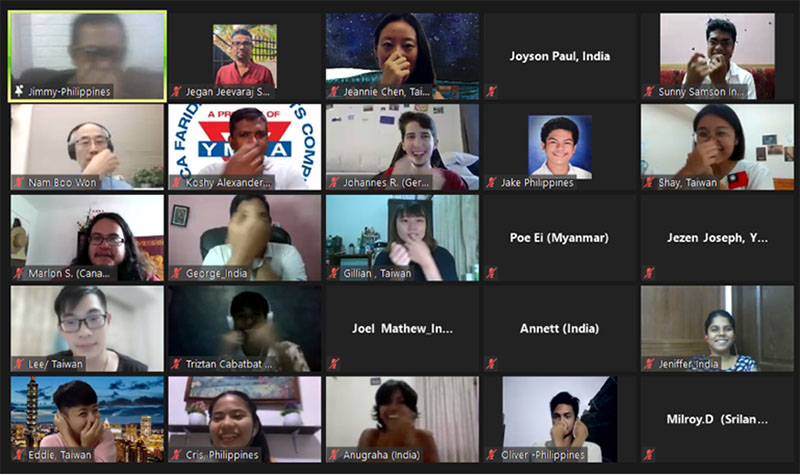 In the Breakout Session, the topic for discussion was to give another meaning behind the letters Y, M, C, A. Participants were randomly grouped to breakout rooms for 30 minutes hosted by a participating country. This was a chance for youth to learn more about a country's culture and YMCA community.
- Room Y – Topic: "You" and Leadership Images / Country: Taiwan
- Room M – Topic: "Make" and actions taken / Country: Canada
- Room C – Topic: "Community" and relationship building / Country: India
- Room A – Topic: "Alive" and the bigger picture / Country: Germany
The most exciting part was an "open-ended campfire" session for young people to choose a campfire and hangout with others. Different from the official online meetings, the YMCA Global Virtual Youth Chillout is more of a casual, relax and a safe space for young people from around the world. Through sharing our daily life, our thoughts, and interact with someone same as our age can always inspire and empower us. This is a safe space for young people to hang out, meet new friends, shae thoughts, and most importantly to know, that we're not alone. Together make us stronger!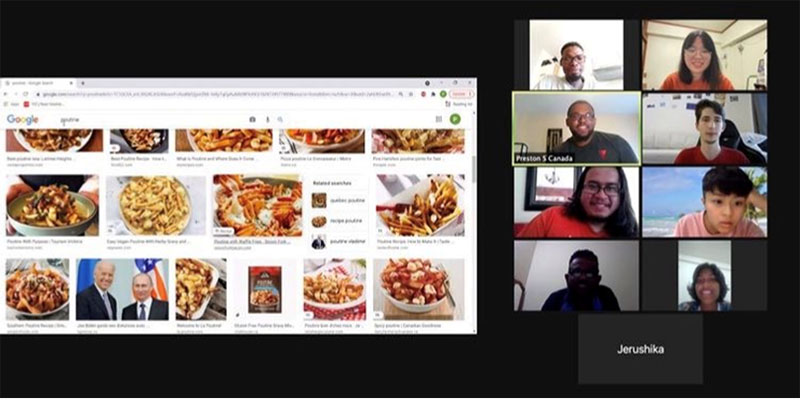 We were glad that to have some friends from Mandalay YMCA, Myanmar to share their true stories and feeling during the time they were fighting for democracy and freedom. Although some youth were shocked by the video at first, but then they were able to interact and understand the situation further about the context in Myanmar. This was a great chance for young people to hear the truth, and the young people's voice and trying to find ways to support their friends from Myanmar.
"We're not giving up, we will keep fighting for the real democracy, please keep us in your prayer", said by one youth from Myanmar.

You are welcome to join the Facebook group of the YMCA Global Virtual Youth Chillout, if you're interested in being part of the program!
https://www.facebook.com/groups/515089449632119
By Jeannie Chen
Taichung YMCA, Taiwan.
Member and founder of YMCA Global Virtual Youth Chillout Organizing Group.