In Memoriam of Late Robert Steer Huthart
Last Updated (Tuesday, 29 June 2021 18:08)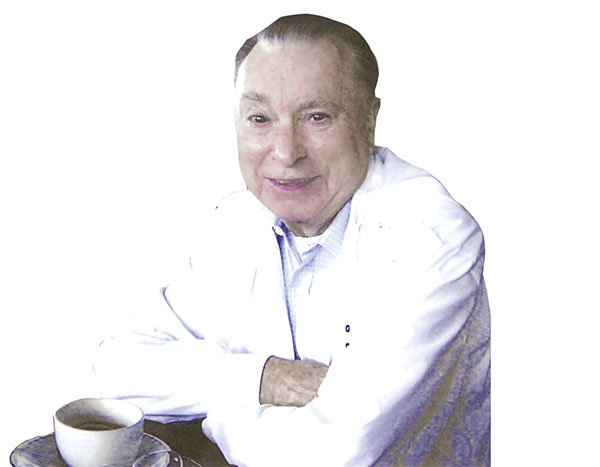 In Memoriam -Mr. Robert Steer Huthart
We are deeply saddened that our dear friend and beloved leader Mr. Robert Steer (Bob) Huthart passed away on March 4, 2021.
Mr. Huthart served on the Board of Directors of YMCA of Hong Kong (YMCAHK) from 1968 to 2001 and was President from 1979 to 1990. During his 33 years of service, he made tremendous contributions to the YMCAHK, especially on establishing The Salisbury.
The YMCAHK recognised the needs and planned for an ambitious facility expansion by 1968, Mr. Huthart, a prominent businessman and Trustee of The Bradbury Foundation, was appointed to the Board of Directors and capably took up the role as Chairman of Fund Raising and Building Committee. The new Bradbury Wing was completed in 1974, made possible by a donation by The Bradbury Charity Trust. In the 1980s, a total redevelopment plan of The Salisbury to maximise the service potential was in place and two commemorative foundation stones were laid in April 1990, Mr. Huthart was one of the hosts. It was a fitting swan song to Mr. Huthart before he left the Presidency in October 1990.
Apart from his devotion to the YMCAHK, Mr. Huthart was a chartered accountant in England and Hong Kong. He joined Lane Crawford in 1950 as a Company Secretary and became the Managing Director in 1958. Mr. Huthart held the position for 27 years until his retirement in 1985, and is widely credited with building the great commercial success of Lane Crawford. May his soul rest in peace.