APAY Green Fund Supports 'Greener Y Manila Project'
Last Updated (Tuesday, 24 August 2021 12:33)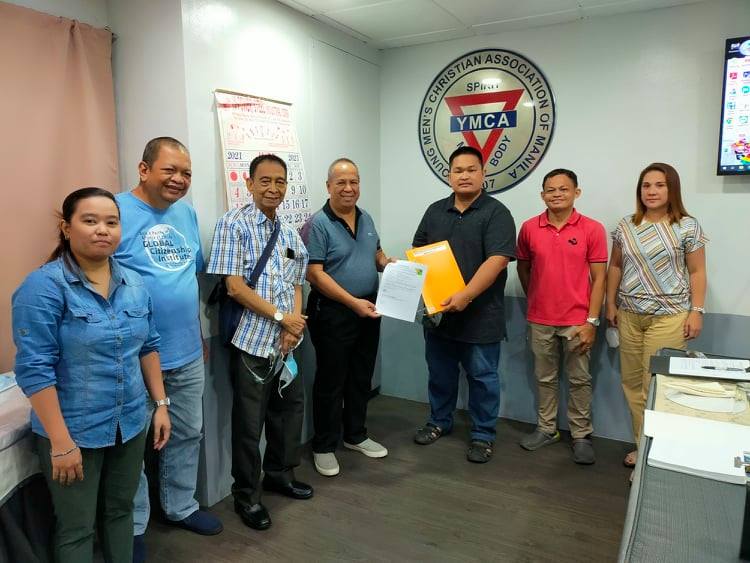 Manila YMCA advanced its leap towards being carbon neutral through its "Greener Y Manila Project" in partnership with APAY and their Green Fund Project. The project aims to reduce the local YMCA's contribution to carbon emissions by shifting to renewable energy in sustaining the daily operations of its building from being 100% reliant to municipally supplied power. On July 11, 2021, the twenty (20) kilowatt photovoltaic (pv) panel systems were completely installed on its roof to absorb solar energy that will reduce its monthly electricity cost by 45% while also positively increasing its environmental impact during the pandemic. On the 13th day since the power of the building became partially supplied by solar, the Manila YMCA already saved 161.22 kg standard coal and avoided a 401.85 kg carbon emission which is approximately equivalent to 1 or 2 trees planted daily. It is expected that Manila YMCA could reduce carbon emissions by 4,380 kg or 4.38 tons per annum through its pv system setting and its other environmental policies and related programs. Likewise, its monthly electricity consumption is expected to drop by $350 - $475. Most importantly, this project is expected to reach the community.
The project is also designed to encourage communities to form policies which will make people commit to simple environmental habits that specifically focus on waste segregation. Annually, Manila YMCA will donate at least 1 plastic collection bin to a selected community with a proposed project that will emphasize strict policy implementation of waste segregation and raise funds from the collected plastic bottles for their small community projects for the youth, senior citizens, women and children. This project is the realization of the organization to fight the battle against climate change.
The National Aeronautics and Space Administration (NASA's) has defined climate change as a broad range of global phenomena created predominantly by burning fossil fuels, which add heat-trapping gases to Earth's atmosphere. These phenomena include the increased temperature trends described by global warming, but also encompass changes such as sea-level rise; ice mass loss in Greenland, Antarctica, the Arctic and mountain glaciers worldwide; shifts in flower/plant blooming; and extreme weather events. The Fossil Fuels are non-renewable energy sources, such as coal, oil, and natural gas—affecting climate change. In exchange of heat or electricity, fossil fuels are burned which releases carbon dioxide and other greenhouse gases which then result to global warming and climate change. Unfortunately, such is a process the society has already accepted in order to make our lives comfortable and convenient both in our homes and in our workplace.
The Greener 'Y' Manila Project strengthens the Manila YMCA's support to APAY in acknowledging the initiatives taken by the UN Framework on Climate Change Convention (UNFCC) and Intergovernmental Panel on Climate Change (IPCC) in raising awareness on climate change. Through this project and other existing environmental practices and programs, stakeholders of the local YMCA commit to take action in combating climate change. It also serves as an affirmation on the mission imperative embodied in Challenge 21, defending God's creation against all that would destroy it and preserving and protecting the Earth's resources for the coming generations. Thus, its environmental thrust promotes sensitivity towards ecology, environmental preservation and work in connection with Sustainable Development Goals (SDGs) on climate change and the APAY's goal of a carbon neutral YMCA by 2030.
By: Ivory Manio, YMCA Manila
Officer-In-Charge, College Work Department
2018 Green Ambassador Training Participant and Project Proponent