Last Updated (Wednesday, 01 September 2021 11:29)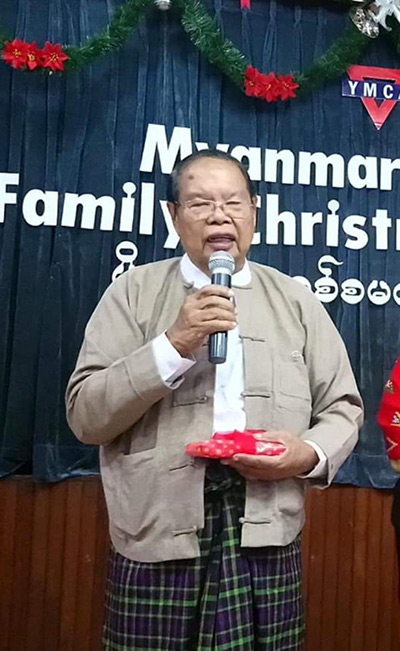 Tribute to Mr. Tha Sein, President of Myanmar YMCA
1937 ̴ 2021
Mr.Tha Sein, President of Myanmar YMCA, passed away on the 19th of August, 2021. He served as President for Mandalay YMCA for over 20-years.
He has contributed his services as a member of the National Executive, vice-president, treasurer, and President of Myanmar YMCA. He valued the YMCA Vision, Mission and followed the constitution. He pays great respect to the YMCA staff & volunteers.
He established the Mandalay Myoma Baptist Church, and he was the Choir Leader and very good at playing the Violin. He contributed as the Chairman of the Development Committee of Myanmar Baptist Churches Union (MBCU).
He was also the Deputy Chief Commission of the Myanmar Scout Organization.
He participated in the APAY 20th General Assembly and Yokohama YMCA visit program in 2019.
Myanmar YMCA honours him for his significant Commitment, and his name will always be remembered in the history of the YMCA.
By Maung Maung Win
National General Secretary
Myanmar YMCA