Environmental stewardship advocacy highlights YMCA Manila114th Anniversary
Last Updated (Thursday, 30 September 2021 15:01)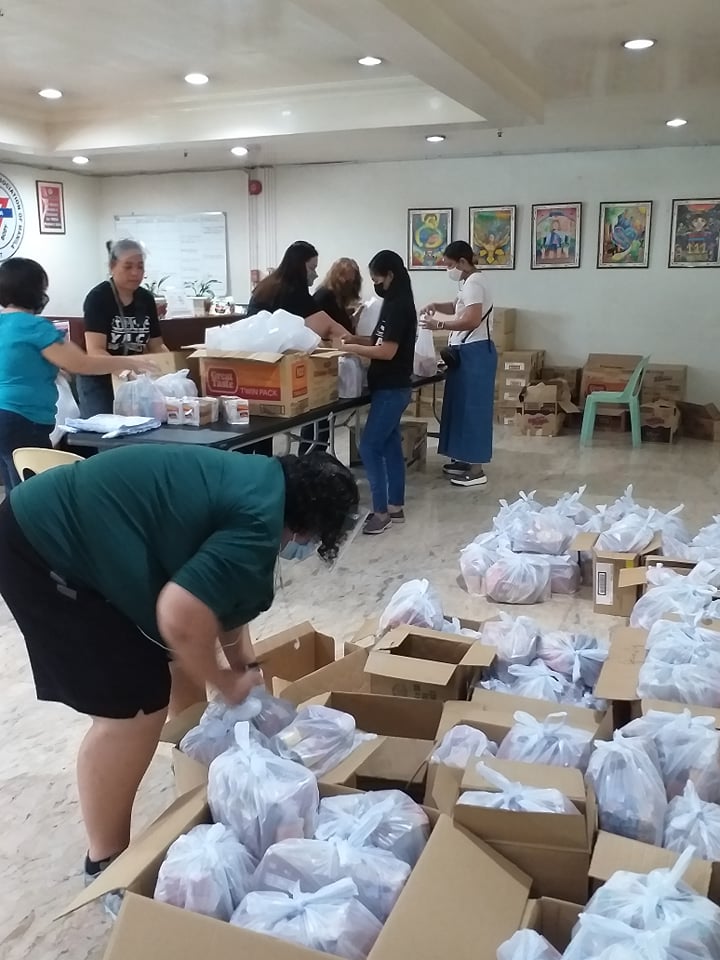 Empathizing, engaging, and empowering convey how the YMCA Manila commemorated its 114th Founding Anniversary this year with the theme "Y.E.S. (Youth through Environmental Stewardship) Empowerment". Activities for the whole month of July were organized in remarkable and productive celebrations that boost members' mental, physical and spiritual aspects.
To express gratitude for the whole year's blessings of strength, safety and success, a thanksgiving mass was conducted on July 6, the actual anniversary date, with Fr. Arnel Diaz, OAR of San Sebastian Church as the officiating priest. Following the health and safety protocols, it was physically conducted with a limited number of attendees. On the other hand, some members viewed it live-streamed over the official YMCA-Manila social media accounts.
The triumphs of all YMCA plans and actions are because of the dedicated and untiring people who were religiously offering their love through service and volunteerism. Therefore, more than 200 lay leaders and service awardees were given recognition on July 17 as a way of acknowledging their efforts and commitment towards attaining the goal and objective of the organization.
On July 24, a fund drive campaign called "Because I Love 'Y' – A Good Cause was organized in collaboration with the Y's Men's Club of Raha Philippines. This was inspired by the Catholic Bishops Conference of the Philippines (CBCP) "Gifted to Give" and by one of YMCA Manila's core values of 'Compassion'. The YMCA of Manila raised US$3,500.00 in cash and kind though the generosity of its lay leaders and members. The fund was able to sustain 115 orphan children of Hospicio De San Jose, reach a hand to 100 helpless typhoon victims of Manila, and support 230 families affected by Taal volcano eruption in Agoncillo, Batangas.
Subsequently, the theme "Y.E.S. (Youth through Environmental Stewardship) Empowerment" highlighted the emotional and social responsiveness of Hi-Y and College-Y Members representing the youth through song composition and spoken poetry contest held July 31. This activity was aimed to hone both the literary and literacy skills focusing on values and attitudes such as self-awareness, communication, and confidence of interested Hi-Y and College Y members.
Indeed, it is fulfilling that despite the pandemic, the YMCA Manila is still on its way to carry out the endeavor to provide activities, assistance, and support with the grace of our Almighty and the efforts of the members. We had surpassed and continue to overcome all life's difficulties through our love, generosity, and compassion for others.
Ms. Sheena S. Awatin
Deputy Director General, YMCA of Manila


Member, Task Force on DRM, APAY



Ms. Novem C. Tenero
Red Triangle Club Adviser


J. Lukban Elementary School