Makati YMCA Celebrates Golden Anniversary
Last Updated (Tuesday, 02 November 2021 16:55)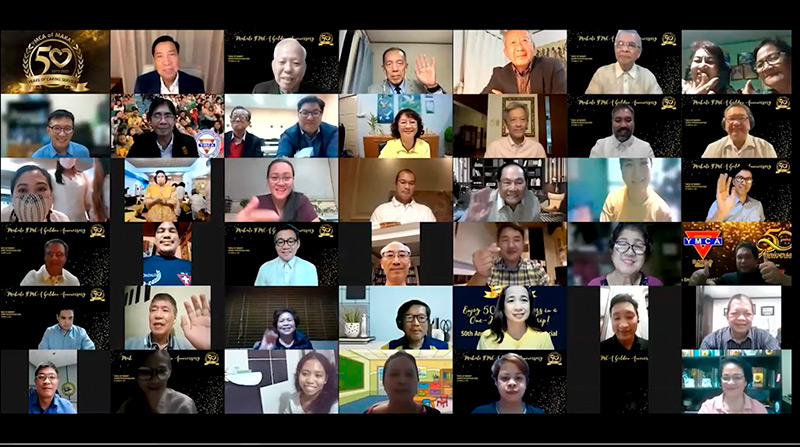 The Makati YMCA in the Philippines celebrated its Golden Anniversary last October 19, 2021.
A virtual Gala Program with the theme "50 Years of Caring Service" was held via zoom on the same day attended by 150 participants and 700 viewers through Facebook livestreaming, which includes various leaders in the city of Makati and the National and International YMCA and Ys Men.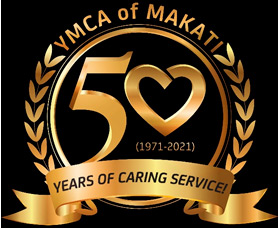 The 50 years' story of the Makati YMCA was captured in a video documentary showed during the event followed by the showcase of the CARE (Community Action for Resilience and Empowerment) Programs. These were the Distance Learning Assistance Program, that reached 135 Scholars, Youth Entrepreneurship programs like Tulong Puhunan, a contest for investible funds to a worthy local community-based business, Tulong sa Kabuhayan, a seed-capital loan and financial literacy program for micro-entrepreneurs reaching out to 50 families and YEP! Makati's Next Gen Entrepreneurs that offers intensive training for startup founders.
One of the highlights of the program were the messages of leaders of program partners of the Association; World Alliance of YMCA's (WAY) President, Patricia Pelton, Asia Pacific Alliance of YMCA's (APAY) President, Chen Chin Seng, APAY General Secretary Nam Boo Won, Y's Men International President, Kim Sang Chae, International Secretary General, Jose Varghese, Asia Pacific Area Y's Men President Ben Ohno Tsutomo and Immediate Past President David Lua, who all mentioned in their messages the importance of the CARE programs especially the climate action initiatives of the Makati YMCA such as the KalaKalikasan, a Youth-Led Solutions project supported by the World Alliance of YMCA's and Asia Pacific Alliance of YMCA's and the Installation of the 57kWP Solar Power System, a project in partnership with Y's Men International and Asia Pacific Area of Y's Men.