New CEO of Y Australia
Last Updated (Friday, 03 December 2021 20:21)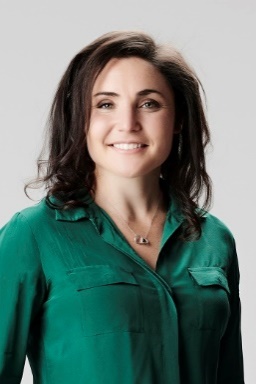 Dear Y Partners & Associates,
The Y in Australia is excited to announce Tal Karp, former Matilda (Australian Women's Soccer Team), lawyer, board director, management consultant, sports administrator, advocate, and organisational strategist as its new National CEO.
Tal is a Y CEO for our times, with her track record in standing up for the rights of children and young people, consensus building, advocacy and engagement skills, strong safety credentials, and her experience as a lawyer and an Olympian.
She is a current Board member for the Australian Grand Prix Corporation, and Victoria Legal Aid, and a Change Our Game Ambassador for the Victorian Government.
She not only brings great experience and skills, but she also knows us, Tal served on the Y Australia National Board for three years from 2018 to 2021, where she made a strong and lasting impression on all in the Y across the Y's 14 Member Associations.
Tal's appointment comes after an international recruitment process undertaken by People For Purpose following the resignation of Melinda Crole, after her 17 years of service to the Y, including five as National CEO.
Her previous experience includes being an advocate for the rights of young people, especially in the courts and tribunals, and building coalitions of support across organisations, sectors and disciplines for strategic solutions to complex legal and policy problems.
She will start her new role with the Y in February 2022, after finishing up at Right Lane Consulting, a purpose driven B Corp consulting firm that 'helps organisations that do good, do better', where she has been a Senior Expert and the Head of Sports Practice and Innovation Practice.
On behalf of the National Board, I would like thank People for Purpose for its support in the recruitment process, and members of the National Board's Recruitment panel – Ross Peddlesden, Susannah LeBron and Rhegan Harvey - for their commitment and contribution to the process.
Ross Kyrwood will continue in the Acting National CEO role until Tal commences with Y Australia at the start of February.
Regards,
Ben Hubbard
President, Y Australia