Manila Downtown YMCA Held the 16th Youth Club Summer Camp
Last Updated (Friday, 30 June 2023 14:21)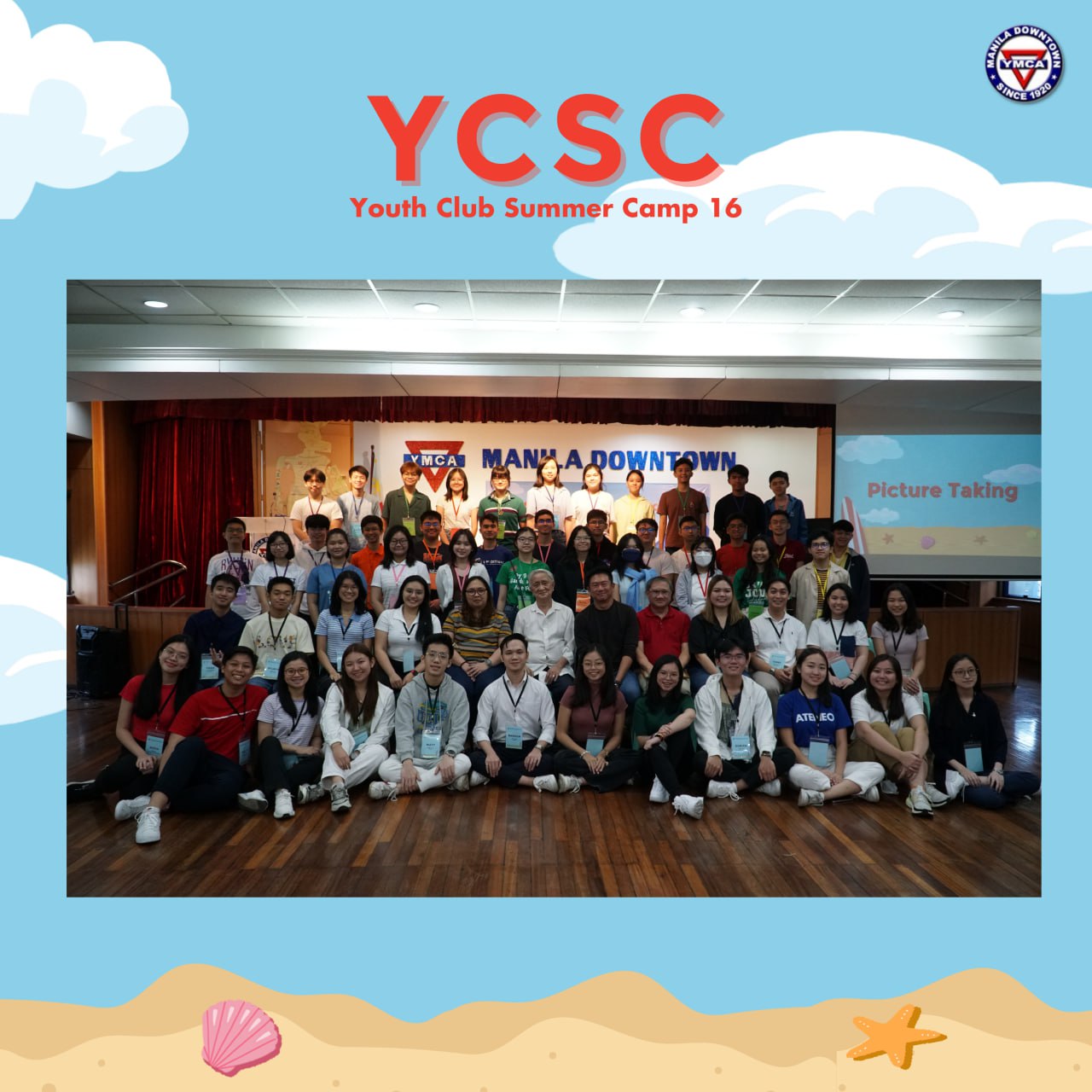 The Manila Downtown YMCA Youth Club Summer Camp (YCSC) is an annual leadership camp for the incoming Grade 10 to incoming college freshman from various Chinese-Filipino Schools to develop fundamental skills to kick-start their leadership journey.
This year, marking its 16th year, the camp was finally held onsite since the pandemic. This year's 2-week-long camp was conducted both online (Zoom) and onsite (Manila Downtown YMCA). Before the camp began, the YCSC participants attended an orientation held on May 6, 2023, where they learned the camp's basics and became acquainted with the fellow participants and organizers through various activities.
The Camp Day 1 was held on May 13, 2023 and had sessions and activities focused on the self and team. The participants met the first speaker, Atty. Philip Yeung, who gave an interesting and insightful talk about how we must understand ourselves to help us with our journey. Another speaker that gave a talk that day was Mr. Lance Capulong. He gave wise advice on "Initiative & Servant Leadership." The two talks were also respectively followed by reflection and synthesis sessions.
The Camp Day 2 was held on May 20, 2023. The third speaker for the camp, Mr. David Leechiu, talked about "Confidence Building" as the participants listened attentively to his talk.
After the talk and other activities, every group participated in the ever-exciting Amazing Race. Here, every team utilized their wits, intelligence, speed, and most importantly their teamwork as they went through different challenges and riddles to complete the activity. After the activity, they were asked how they felt and most participants mentioned how tiring and fun it was.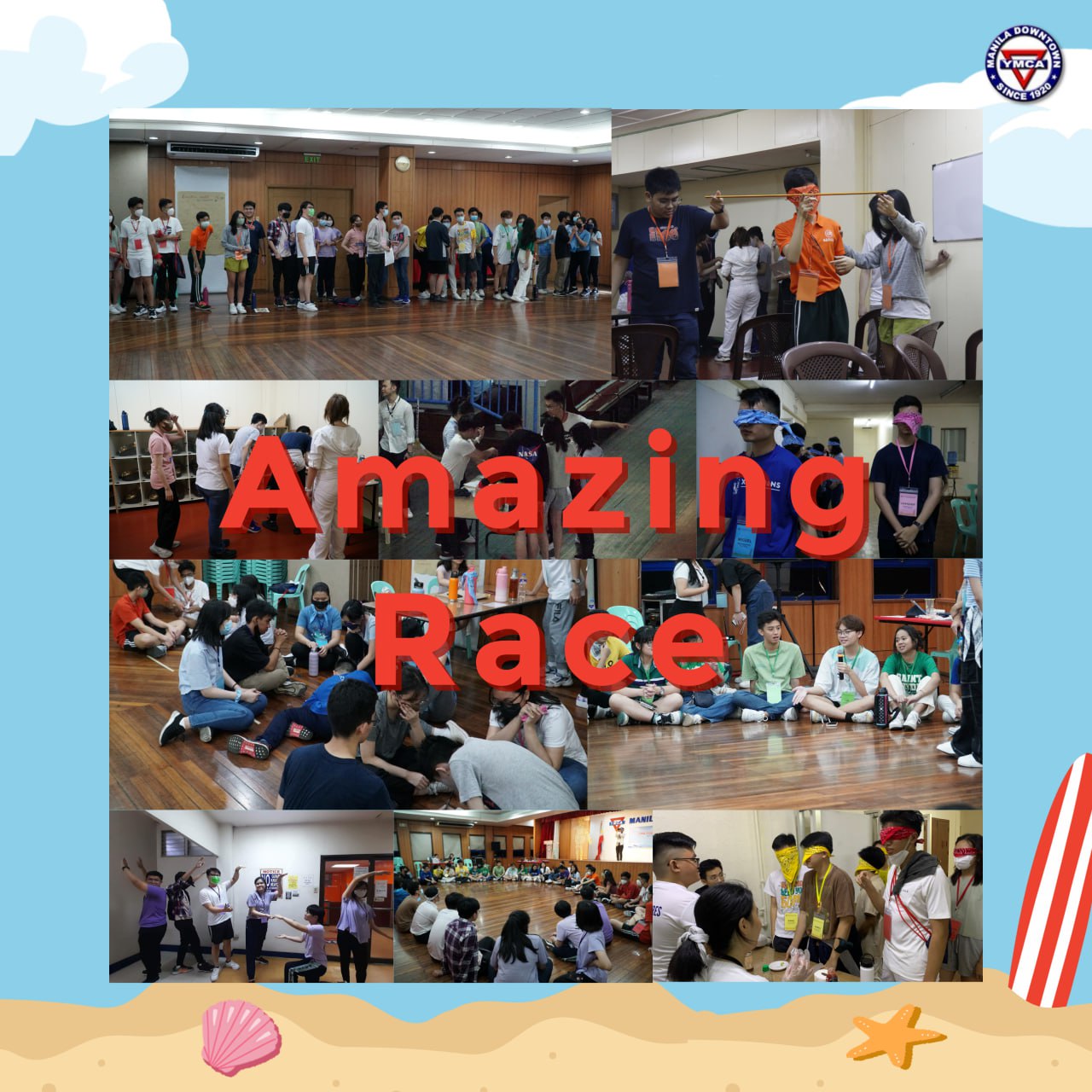 On May 21, 2023, during Camp Day 3, Dr. Charles Tan and Mr. Hero Go talked about "Volunteerism" and "The YMCA Movement", respectively. Following that, Mr. Justin Tembresa showed the participants a glimpse of the MDYMCA Youth Club's identity. He shared his leadership journey and the platform it offers to the budding youth leaders. The 2-week-long camp ended with the special award ceremony, which recognized groups who have shown exemplary qualities and efforts throughout the camp. On this day, campers also wrote heartfelt messages to each other and to the camp organizers.
| | |
| --- | --- |
| | |
Kick-starting the leadership journeys of the new batch of YCSC participants, this year's YCSC consisted of different engaging and insightful talks, challenging activities, and bonding sessions for the participants to familiarise themselves with each other and with the values of the YMCA. It is evident that each camper was able to carry with them a lot of learning and knowledge through the camp, which will surely be of great help as each one of them starts their unique leadership journey.
Lastly, the Manila Downtown YMCA Board of Directors would like to express its deepest gratitude to its Executive Director, the student organisers of YCSC 16, distinguished speakers, as well as our partner & Camp Moderator, Mr. Emmanuel Rentoy of CEP Philippines.
Written by: Eliana Ong & Paige Yu
Edited by: Justin Tembresa & Danica Chua
Photos by: Jergen Sy, Aisha Go, & Edrick Yao
MANILA DOWNTOWN YMCA YOUTH CLUB