The Asia Pacific Youth Mobilisation Summit 2023 and Climate Defenders Workshop
Last Updated (Tuesday, 04 July 2023 16:51)
Attending two regional events "back-to-back" was like a double lucky strike for me!
The first event was the Asia Pacific Youth Mobilisation Summit 2023, which was held on June 15-18 in Petaling Jaya, Malaysia. Initiated and hosted by the Scout Movement of Malaysia, about 160 participants from 5 members of the Big 6 Youth Organisations participated in the event. The main mission of the Summit was to investigate and establish a collaborative, multi-stakeholder project among the young people of the Big 6 Youth Organisations on the subject of the Sustainable Development Goals (SDGs).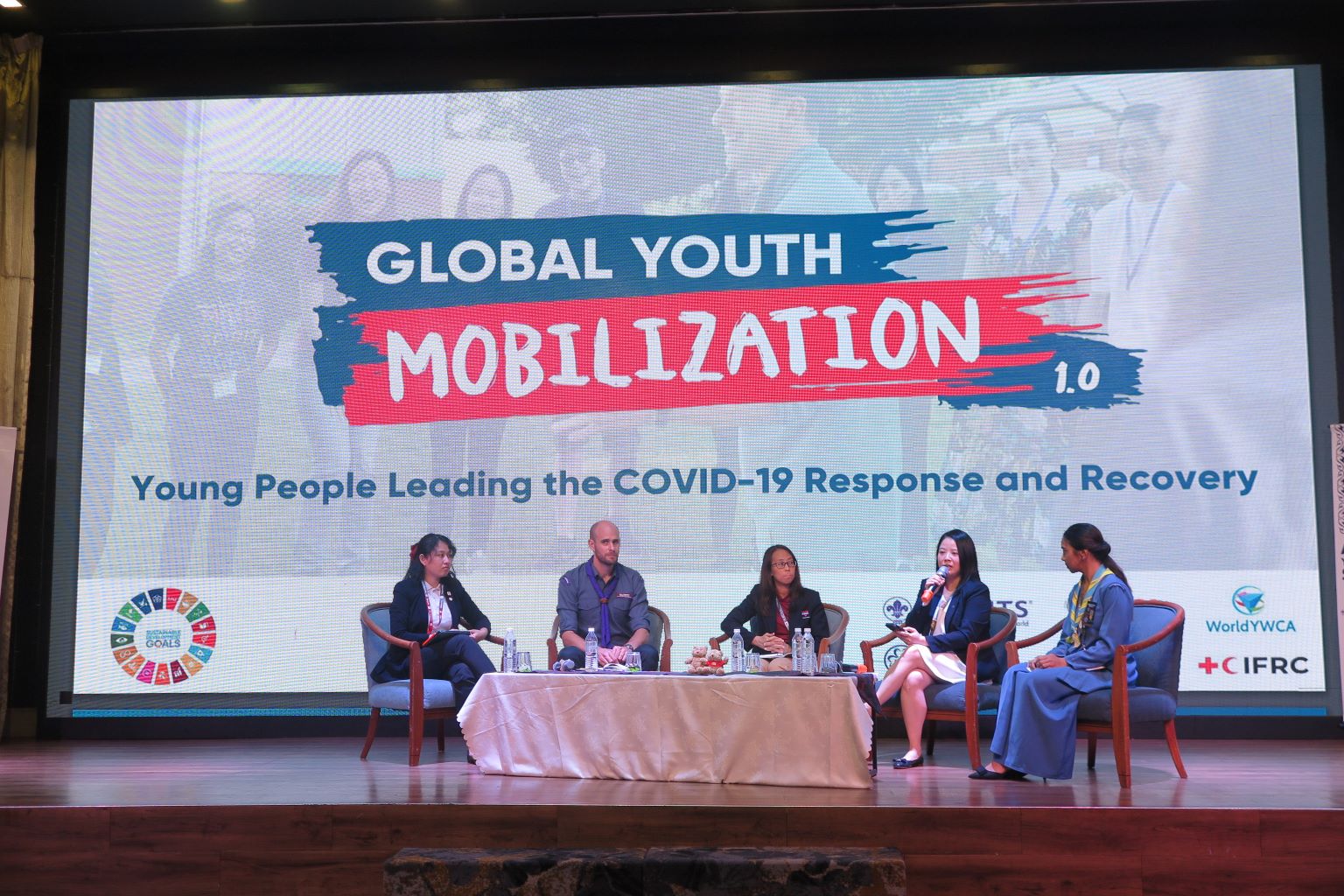 YMCA moderating forum at the Summit
Over the years, the extreme episodes of climate changes have led to a chain of climate events that need our attention more than ever. APAY has taken the stand as the advocates not just with regards to climate awareness, but also as the educators and solution providers for climate defenders across the Asia Pacific. Through the E-learning platforms, climate action campaigns, exchange programs, and the Global Alternative Tourism Network, APAY has enlightened the individuals, primarily the younger demographic, on their role in combating climate change and ecological concerns.
There were only 16 of us from the YMCA at the Youth Summit, but we made up for our comparatively small number through our active participation and taking on leadership roles in various sessions during the Summit. Most significantly, we were able to share and highlight our work and programs on the environment and climate change with the other members of the Big 6. We now eagerly look forward to collaborating with them and having their support and participation in our future climate action campaigns such as the #EarthHour2Earth Day climate action challenge.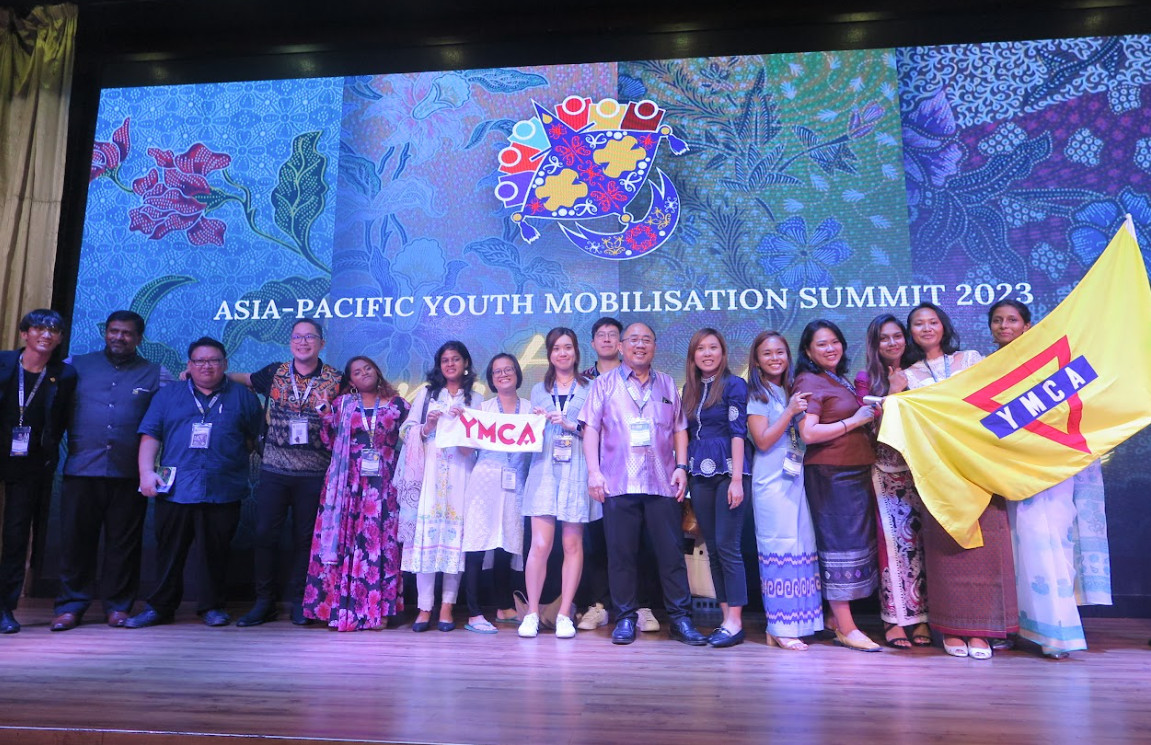 YMCA Delegates at the Summit
Keeping up with the momentum from the Youth Summit, we continued with a workshop roundtable for our YMCA representatives of the Asia Pacific to share and enlighten each other on the various initiatives and future actions that can be implemented in their own organisations effectively. The Climate Defenders Workshop was held at and hosted by the Kuala Lumpur YMCA on June 19-20, 2023. Participants of the Workshop were staffs and youth leaders from YMCAs of Hong Kong, India, Sri Lanka, Myanmar, Thailand, Laos, Cambodia, and Malaysia.
The Climate Defenders programme seeks to address and work towards achieving the long-term goal of educating and behavioural shift among individuals from various societies to practice sustainable lifestyle and habits. It also focuses on collaboration and idea exchange that can be replicated or implemented in their various respective organisations. A clear vision of improving climate advocacy was brought to understanding through the roundtable discussions. For example, YMCA of Hong Kong conducted several environmental activities of the past year such as second-hand bookstores, organic farming, bread recycling, and so much more as part of their goal to raise environmental conscious consumers alongside their larger scale collaborations with their government towards electricity consumption. New Bhedaghat YMCA in India focused on agriculture-based solutions to amplify their outreach of climate and environment awareness, by educating their people regarding the various plants that can be used for medicinal purpose, wellness consumption and used to leverage agriculture-based economy for their underprivileged communities as well. They shared their initiatives of Plant Adopting, Seed Donation, and river cleaning among the effective methods to cultivate green advocacy among the younger generation, primarily among children.
Myanmar, Cambodia, Thailand YMCAs shared their initiatives where they conducted campaigns through their collaborations alongside their government, corporate, and education system. They presented their implemented programmes and awareness of climate advocacy through environmental conservation practices such as reducing the use of air conditioners during certain hours, paper reduction in offices as well as the 3R method. Beyond corporate walls, they have also worked alongside their various government and education departments to bring awareness towards environmental welfare among their young minds. Organising camps, workshops, skill craft training, community visits, and interactive programmes have enabled them to reach out to their communities through the involvement of community leaders and decision makers within their vicinity.
YMCA Kuala Lumpur shared their approach in promoting green environment and awareness through their various action plans such as "no 1-time plastic usage", recycling initiatives organising interactive environment campaigns for children as well as conducting the Global Alternative Tourism Network among fellow YMCA around the world to make way for a sustainable tourism among individuals.
The programmes that were implemented in their respective organisations became crucial blueprints for us to converge and create future recommendations and policies to be implemented within our own YMCAs in the long term. Certain projects were seen as potential effective policies that focused on the reduction of carbon emission as well as the enhancement to reach a larger audience engagement towards environment awareness.
The guideline included methods in measuring action plans and engagement within their organisation over a period of time to evaluate the effectiveness of the policies. The policies included Green Resource management & training, electricity and resource management such as paper, water usage that can be done among the staffs, educating them as well in the process.
A key component that was identified crucial in policy making was to increase the knowledge of the various climate and environmental concerns that require attention among the public. This is very important as only certain climate issues are brought to the public attention or they are aware of. For example, green environment awareness focuses on the 3Rs of environment conservation which the public do have the knowledge about, however there is only a handful that are well-equipped with the understanding of carbon emission and waste management or sustainable alternatives. Through proper workshops or expert guidance, the public can be well-educated on Climate Awareness and Actions as a whole and be environmentally responsible in all aspects of sustainable living.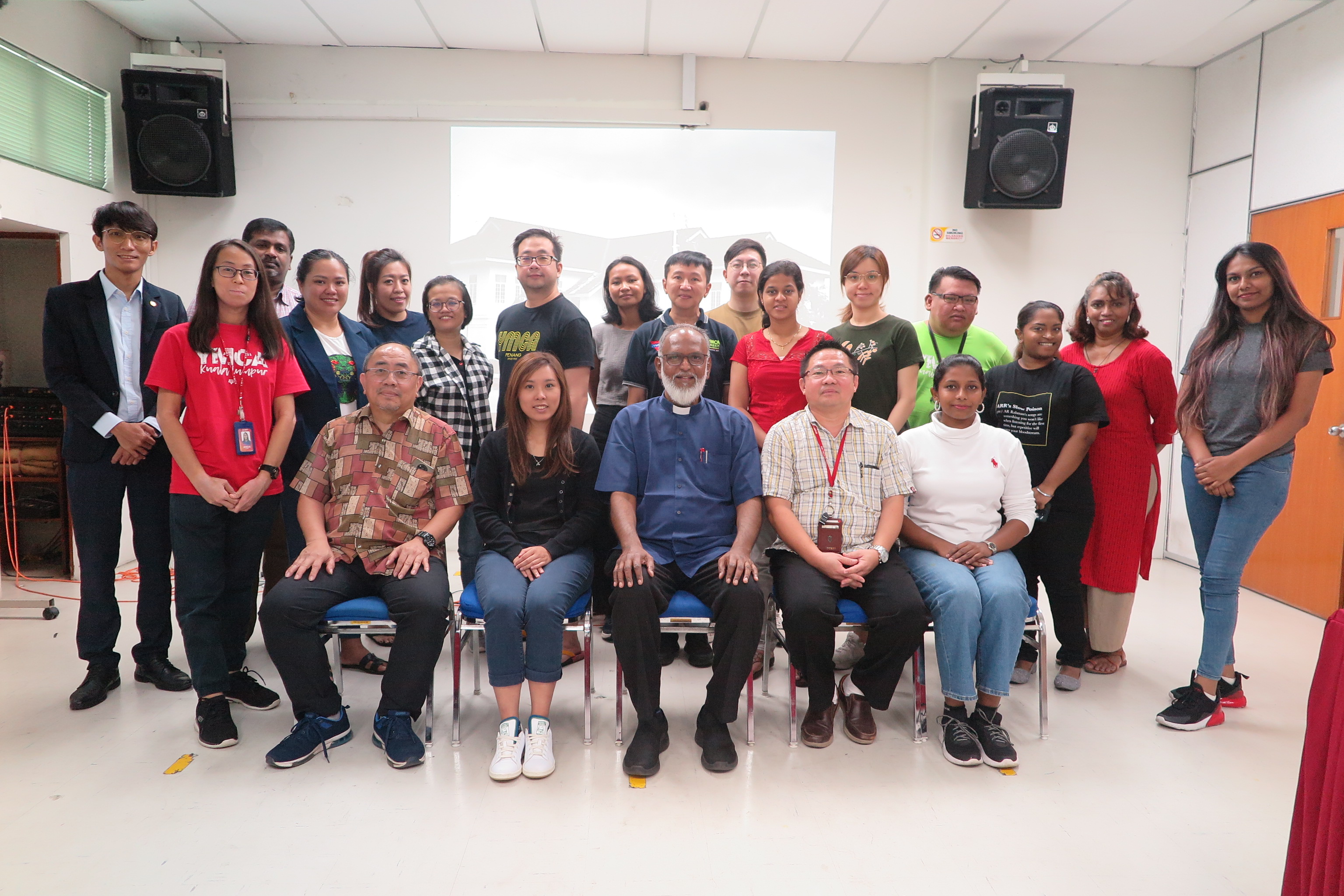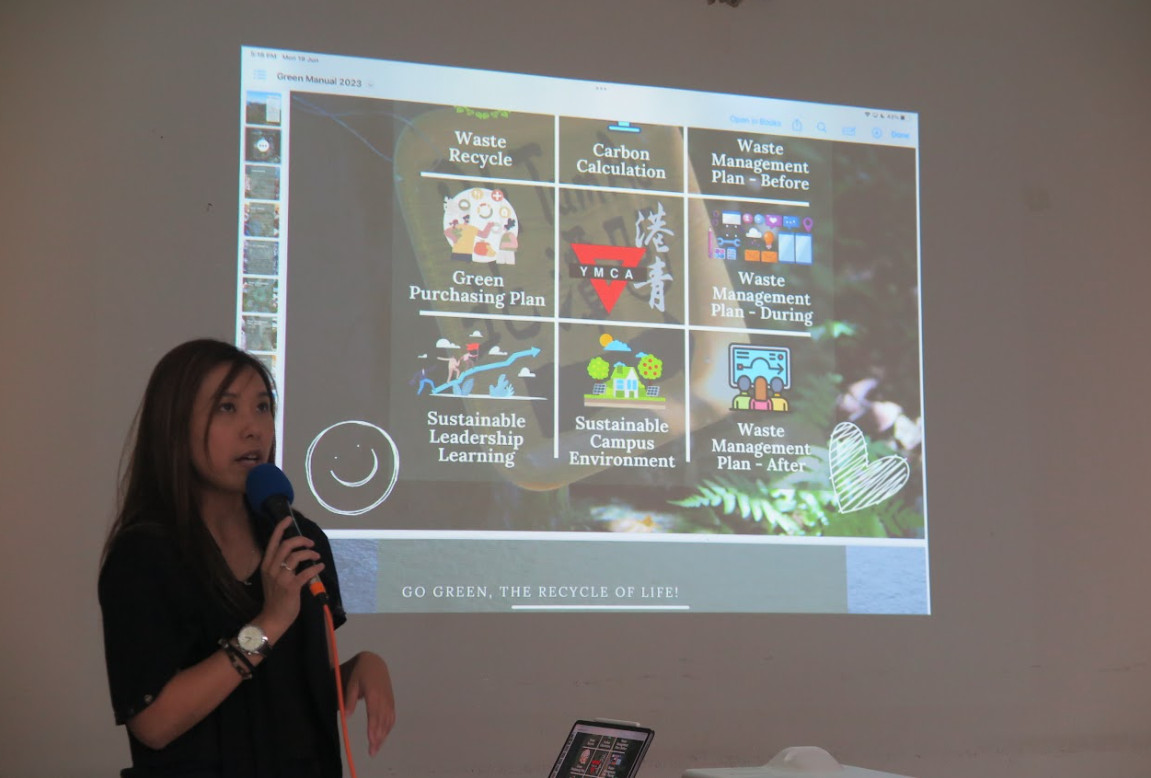 This effort is aligned with the effective promotion and marketing strategies in order to change the public perception and understanding towards climate issues that will in turn leverage YMCA exposure across the globe to be part of decision-making positions.
In order to consider and implement these future recommendations and policies, the prime anchor was to identify and acknowledge the diversity of YMCAs across the globe and how to replicate the policies to be effective in the different levels of YMCAs in order to reach the ultimate motive: sustainability and combat climate issues.
Through policy knowledge and resource exchange, whether in the form of manpower or financial support, YMCAs can collaborate together to introduce new and effective campaigns or programmes for increase of global effect and outreach. Through this synergy, YMCAs organisation can focus on bringing various programmes across the globe according to each of their target demographic without straining their resources or funds separately but equally and according to their concerning focuses.
Alongside the Asia Pacific Youth Mobilization Summit and the Climate Defenders Workshop, several key initiatives and projects that were shared have high capability to be implemented and cultivated among the YMCAs organisation through well-constructed strategies in the near future.
As a whole, the Summit and Workshop gave a platform for the youths and representatives of YMCAs to showcase and develop effective projects not only in the focus of environment conservation, but also to reserve and propose sustainable projects that are both cost-effective and resource-friendly.
Edited by Chan Beng Seng
Coordinator, APAY