GATN Networking on Responsible and Sustainable Tourism
Last Updated (Tuesday, 11 October 2016 14:23)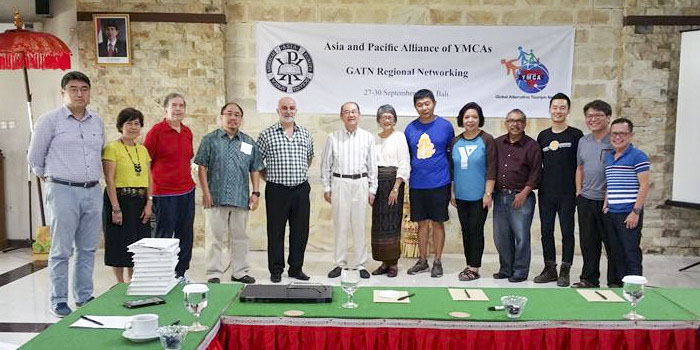 27-30 September 2016, Bali, Indonesia
After a long and challenging negotiation process at the UNFCCC, the COP21 ended positively with the Paris Agreement. Hundreds of cities, regions, companies and organisations have proven their strong commitment to phase out fossil energies by mid-century. With the long term mitigation goal, a mechanism to dynamically scale up each country's action over time, a set of common transparency rules and a support package for the vulnerable, all necessary instruments are on board to move forward. COP 21 has been a milestone in the human story to tackle climate change and gives us hope for a climate friendly, resilient and more equitable future.
Paris agreement was an ambitious one. In general, we can consider it a success; however, there was one serious shortcoming. The Paris Agreement did not make any explicit reference to emissions from international aviation and shipping that are each responsible for 5% of Global Warming. Under current policy and projections, assuming that the world's total carbon emissions fall by enough to prevent more than 2℃ of warming, by 2050 shipping and aviation could contribute 40% of our CO2 output. Failure to control these sectors will jeopardise the fulfillment of the Paris "well below 2℃" ambition.
The United Nations World Tourism Organisation reported that the number of international tourist arrivals grew by 4.4% in 2015 to reach a total of 1.184 billion in 2015. Asia and the Pacific recorded around 5% growth in 2015, receiving 277 million international arrivals. According to the Pacific Asia Travel Association (PATA) Visitor Arrivals Forecasts for the period 2015 to 2019, international visitor arrivals to Asia Pacific destinations will continue their growth momentum over the next five years. Preliminary estimates indicate that the rate of growth over that period will average between five and six percent per annum to generate an aggregate inbound count of more than 670 million by the end of 2019.
Such growth trends in mass tourism also raise serious concerns about the sustainability of our environment and complicate work to preserve our cultural heritage. It is in this context that the APAY is calling for a meeting to network with like-minded NGOs that are concerned with the future and sustainability of tourism.
Globally, mass tourism for pleasure is on the rise. It is not possible to stop the trend. But we can introduce better motivations for travel, raise awareness of carbon footprint in tourism and introduce responsible and sustainable travel activities and programmes. And hopefully, in the long term, change the whole concept/nature of tourism.
In the two day meeting, members of the GATN Task Force had very fruitful exchanges with national and regional NGOs linking responsible and sustainable tourism with issues of environment, peace, community development, social enterprise, Sustainable Development Goals and climate change.
Some of the NGOs invited for this meeting include the Joint Action Initiatives of the East Jerusalem YMCA; Alternative Tourism Group Korea; Thai Ecotourism and Adventure Travel Association from Thailand; Village Ecotourism Network in Bali; Korea Fair Travel; Peace Coffee from East Timor, and EQUATIONS.
GATN will continue to network and collaborate with similar minded NGOs in order to develop clear and strong advocacy and lobby work in responsible and sustainable tourism. A big "THANK YOU" to Margareta Andoea, NGS of Indonesia, for providing all the logistic support and hosting this event in Bali, Indonesia.