The 34th Advanced Studies Program
Last Updated (Sunday, 11 December 2016 12:20)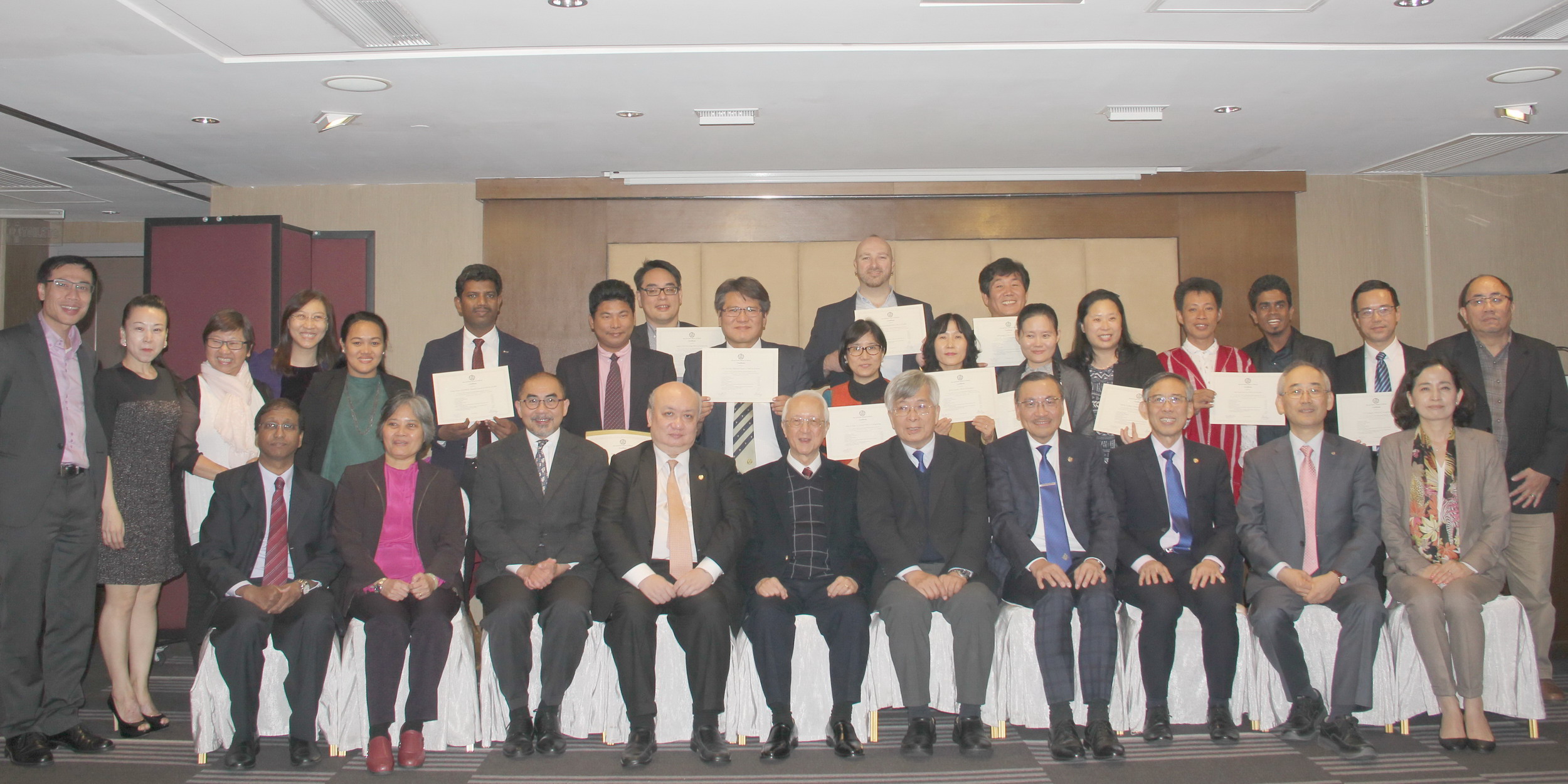 The 34th Advanced Studies Program 2016
The 34th Advanced Studies Program of APAY took place at Wu Kwai Sha Youth Village, Hong Kong from 8th November till 3rd December 2016. This year 13 participants from YMCAs of Bangladesh, China, Hong Kong, India, Japan, Korea, Myanmar and Sri Lanka participated at the Advanced Studies Program. The Welcome Dinner of the 34th ASP was held on 9th of November, hosted by the YMCA of Hong Kong.
Dr. David Suh, Dr. Bart Shaha, Max Ediger, Dr. Hope Antone, Nam Boo Won, Beng Seng Chan and Duncan Chowdhury had conducted various sessions of the ASP. The topics dealt at the program were (i) YMCA Mission, (ii) Contextual Theology, (iii) Social Analysis, (iv) Good Governance, (v) Social Economy, (vi) YMCA as a Movement and as an Institution, (vii) Gender Mainstreaming, (viii) Movement Strengthening (ix) Organizational Review, (x) Strategic Planning, (xi) Global Citizenship Education, (xii) Alternative Tourism and (xiii) Sustainable Development Goals. The participants also had spent two days for a spiritual retreat at Ignatian Spiritual Center at the Cheung Chau Islands, Hong Kong.
At the end of the program, each of the participants had to write a Re-Entry Plan about their understanding and learning at the Advanced Studies Program and also chalk out a new program for their respective YMCAs based on the teachings of ASP.
The Graduation Dinner of the 34th Advanced Studies Program was held on 2nd of December hosted by the Chinese YMCA of Hong Kong. Each of the participants was awarded with course completion certificates by APAY.
We hope and pray that the participants shall be able go back to their respective YMCAs with a renewed perspective about the mission of the YMCA in today's context and work to put that into practice in their YMCA programs.