Conference on Contemporary Christian Leadership
Last Updated (Sunday, 11 December 2016 12:19)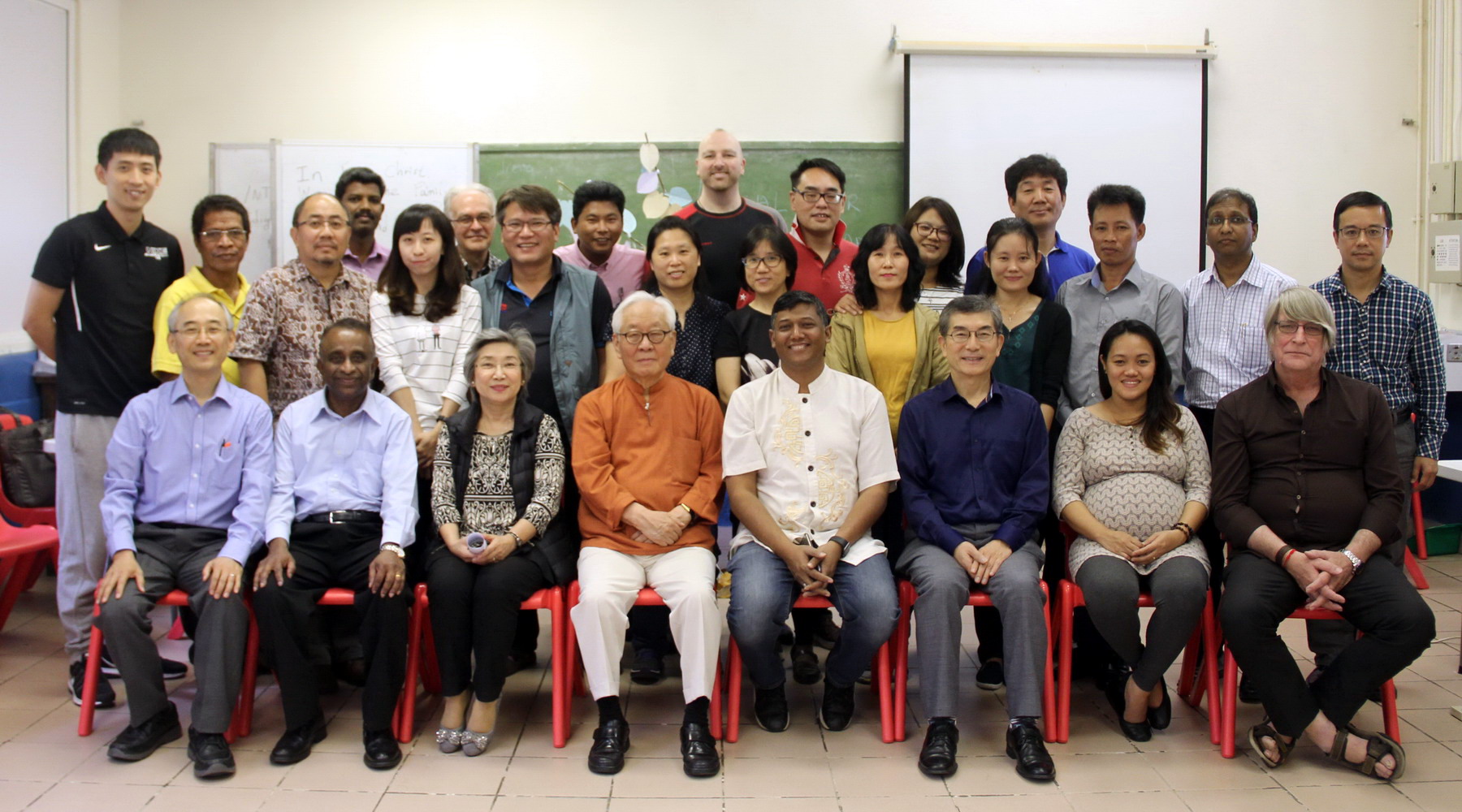 Conference on Contemporary Christian Leadership
The APAY Regional Conference on Contemporary Christian Leadership was held during 19 -21 November 2016 at Wu Kwai Sha Youth Village, Hong Kong with a participation of about 30 delegates from 17 countries of the Asia Pacific. The theme of the conference was "Ecumenical Leadership in the Present Day Milieu." The objective of the conference was to re-visit the calling of Jesus Christ, in terms of being his disciples in realizing His ministry in the contemporary world; to search for the meaning of Christian leadership and learn how to put it into practice in our daily life; to review the mission of the YMCA, in terms of facing the present day challenges of the world, especially to bring peace, harmony and sustainability among the nations and to understand deeply the biblical interpretation of Christian Leadership from gender perspective.
The delegates at the conference were challenged to consider the core-components of responsible and effective ecumenical leadership and be proactive for working for peace and justice and effectively respond to the injustices of the society.
Dr. David Suh, former President of the World Alliance of YMCAs presented the keynote address with the theme "Clarion Call for God's Revolution: Ecumenical Leadership for Social Transformation in Today's Context." Dr. Bart Shaha, former Secretary General of the World Alliance of YMCAs presented his paper titled "Christian Discipleship in Today's World – A Reflection". Professor Wai Ching Wong presented a paper on "A Gender Perspective of Christian Leadership" and Max Ediger, the coordinator of Interfaith Cooperation Forum, presented a paper titled, "The Core Components of Ecumenical Leadership for Building a Culture of Peace". The respondents on these presentations amongst the participants were James Choi, Dr. Song Indong, Hiromi Nagao and Lee, Yun-Hee.
The entire conference was a learning experience for the delegates, especially the participants of the Advanced Studies Program.
The conference concluded with drafting a statement of the conference, with an affirmation to be responsible leaders, working proactively for social transformation according to the teachings of Christ and corresponding to Challenge 21. They also committed themselves towards developing innovative solutions conducive to peace and justice, human dignity, gender equity, and non-discrimination.