South Asia Gender Justice and Social Transformation
Last Updated (Thursday, 11 May 2017 12:11)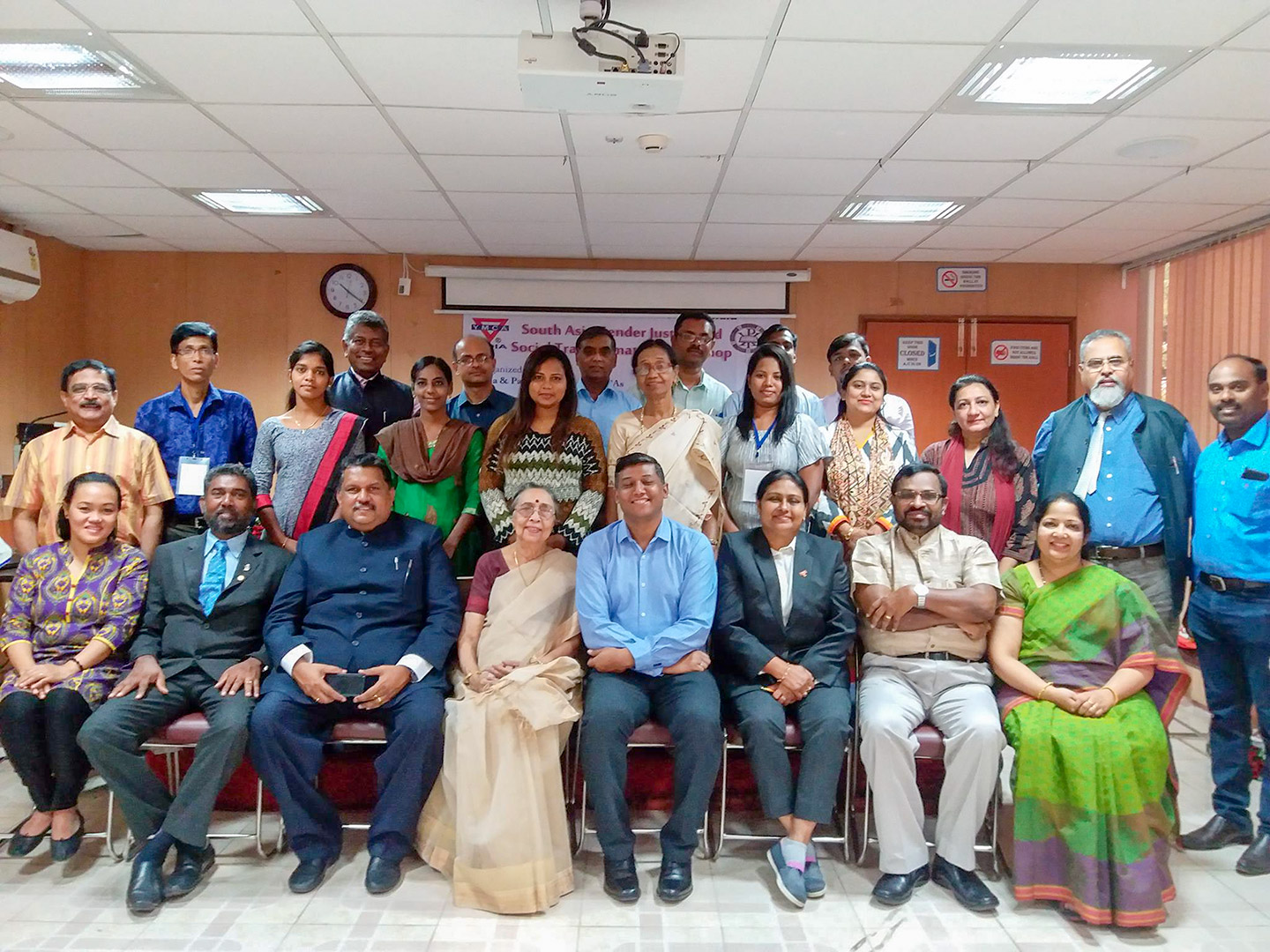 Gender. Sex. Justice. Transformation. Understanding of these key concepts and doing practical actions to achieve gender justice both on personal and organizational level are highlighted by the 14 staff and lay leader participants from Bangladesh, India and Sri Lanka as their take away learning from the recently concluded APAY South Asia Gender Justice and Social Transformation Workshop held in New Delhi, India last April 29- May 3, 2017 with the National Council of YMCAs of India as the local host.
The three-day workshop that was inaugurated by APAY President Babu Markus Gomez, APAY Committee on Gender Equity Vice Chairperson Kumari Kuriakisoe, NCY India President Dr. Lebi Philip Mathews, NCY India NGS Ch. R.P. Manikumar, Keynote Speaker Dr. Jyotsna Chatterji along other guests emphasized the importance of working together, as a movement, towards developing communities in which no one particularly women and other sexual minorities are excluded, marginalized or discriminated against because of their gender. As part of a wider social movement working for social transformation, the regional movement has the responsibility to promote the protection of a person's rights.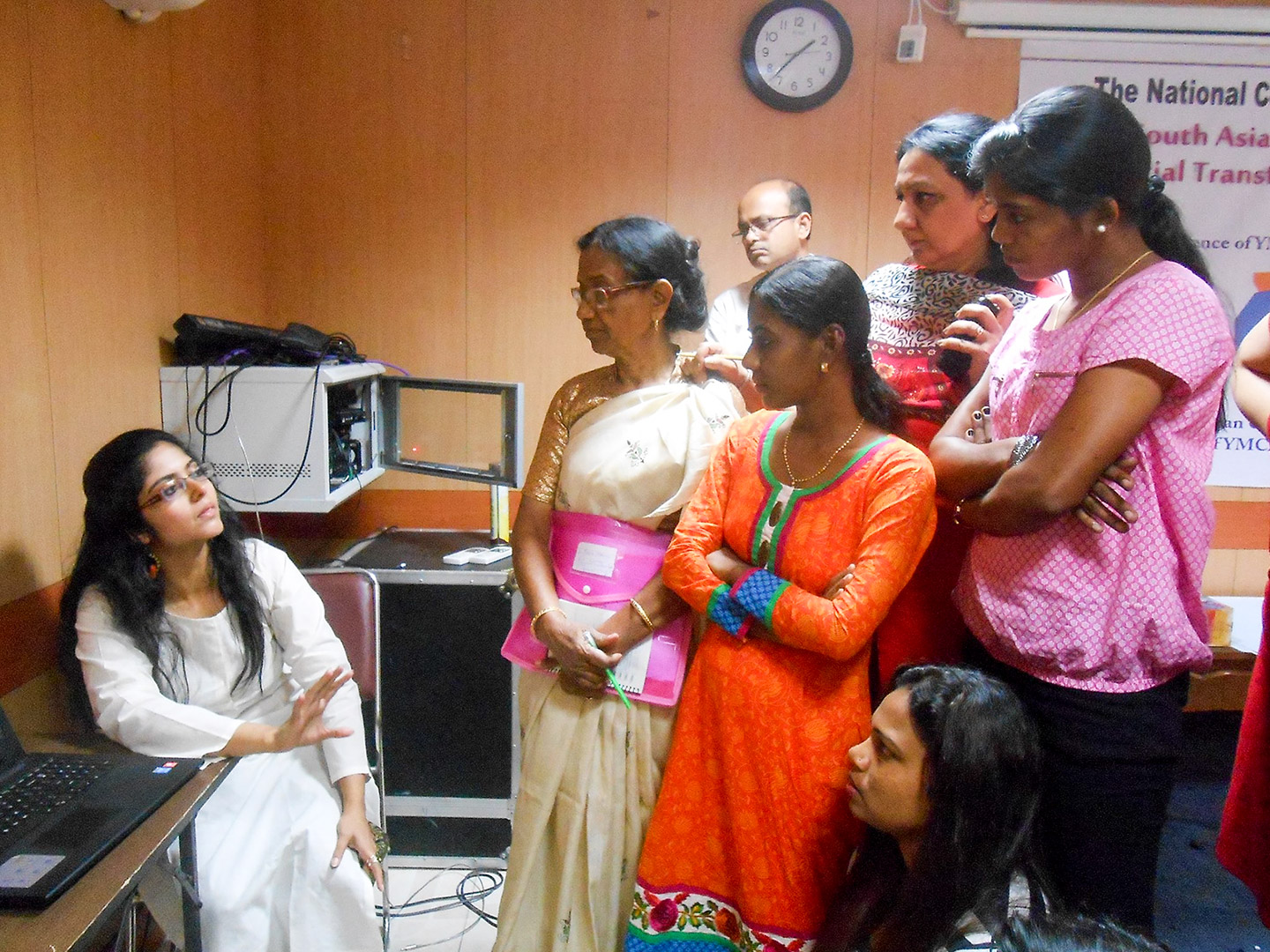 The keynote speech of Dr. Jyotsna Chatterji, Founder & Secretary–Joint Women's Programme and the various workshop sessions and input presentations of other resource persons such as Aanchal Kapur and Anandana Kapur stressed that stereotype identities and roles played by women and men are mere social constructs. And that the gender relations that existed within the families, communities, churches, government, organizations and institutions undeniably perpetuate conformity to the norms imposed by patriarchal system.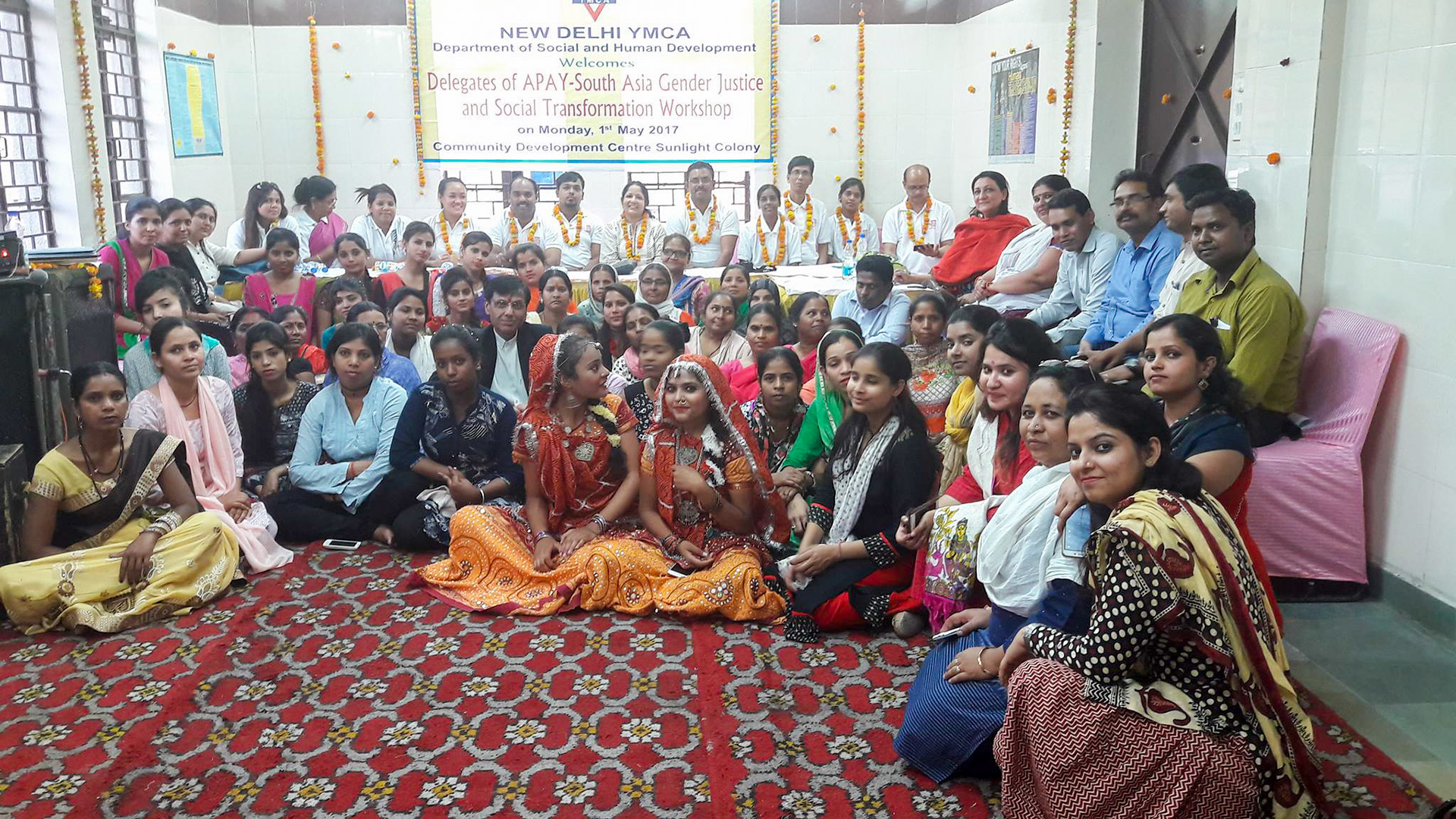 Actual experience of women under such circumstances was witnessed by the participants during the exposure visits to the YMCA of New Delhi program on children, girls and women in the slum areas. The program includes day care centers for children whose mothers are working and livelihood trainings for girls and women in communities. With the knowledge and community exposure, the participants were challenged to transform their mindsets, values and practices that internalize the idea that women are inferior to men. More importantly, it was collectively expressed that YMCAs in their context still has a long way to go to achieve gender justice. Thus, the participants proposed the involvement of more men in education and capacity building in order to facilitate organizational and societal transformation.