East Asia Gender Justice and Social Transformation Workshop
Last Updated (Saturday, 08 July 2017 12:56)
The three-day East Asia Gender Justice and Social Transformation Workshop was participated by twelve staff and lay leaders both young and senior members of YMCAs of Hong Kong, Japan, Korea, Macau, Taiwan and Australia. The group that met on June 7-11, 2017 at Salisbury YMCA in Hong Kong strongly believes that the YMCAs in the region are not "gender blind." However, the level of awareness and actions engaged in by the various movements in relation to advancing the rights of women and other sexual minorities need to keep moving forward. Thus, the concluding call for action is to continuously and consciously educate, organize and mobilize local and national movements to work together towards developing communities through their programs in which no one particularly women and other sexual minorities are excluded, marginalized or discriminated against because of their gender.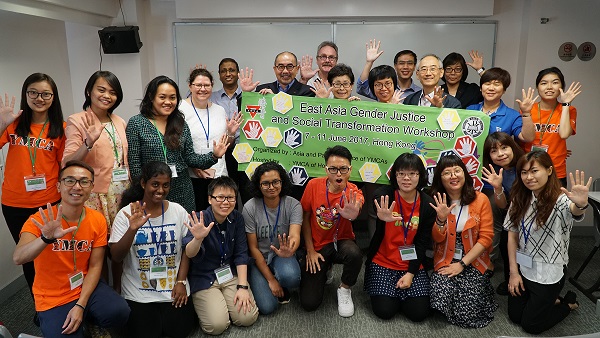 Way Forward Recommendations:
• use of gender neutral/sensitiv language
• conduct gender sensitivity workshop among staff and lay leader
• conduct of cross generation training
• accelerate formation and strengthening of gender justice committee on the national level
• strengthen networking and partnership
• Inclusion of other sexual minorities in programming
• Collect data base on Gender-work in the Region
• Publication of resource materials on gender justice
• Expand advocacy on social media
The workshop that was inaugurated by APAY General Secretary Mr. Nam Boo Won, APAY Committee on Gender Equity Chair Okado Nagako, Hong Kong YMCA General Secretary, Mr. Peter Ho, Hong Kong YMCA Cheung Sha Wan Center Manager Eric Au Yeung. The Keynote Speaker Dr. Christina Wong Wai-Yin along with other guests began emphasizing that as faith–based movement, we profess inclusivity in our work as God excludes no one.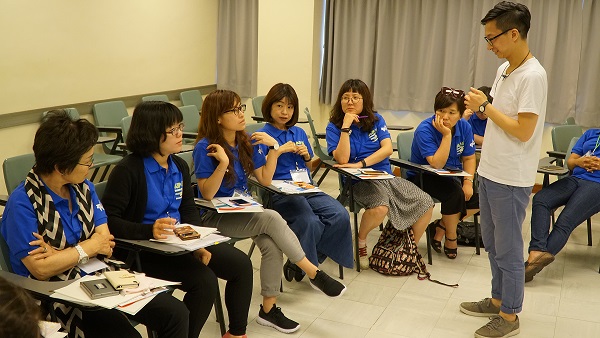 A strong connection was formed among the participants who have shared life story facilitated by Law Lapman of Hong Kong YMCA that reflected roles and responsibilities expected and reinforced by the various social institutions. The sharing served a springboard to better understand the concepts of sex, gender, gender roles and relations that influence one's views of gender justice and social transformation. The learning process was enriched by input presentations on globalization, patriarchy and socio-cultural practices and gender studies from Dr. Hope Antone, Program Officer, United Board of Christian Higher Education in Asia and Dr. Cho Man Kit, Joseph, Lecturer at Gender Studies Program, Chinese University of Hong Kong, respectively.
The exposure visit to Hong Kong YMCA Cheng Sha Wan Center which is working with ethnic minority women gave opportunities for participants to listen to testimonies on women's struggle for acceptance and independence. Moreover, the organizational intervention showcased a good practice of working with the people. This process was complemented by a case study on Korea YMCA Aha Sexuality Education & Counseling Center for Youth by Ms. Lee Myung Hwa, Executive Secretary of Korea YMCA, in charge of the Center. XXX