Regional Green Ambassadors Training
Last Updated (Friday, 20 December 2019 12:16)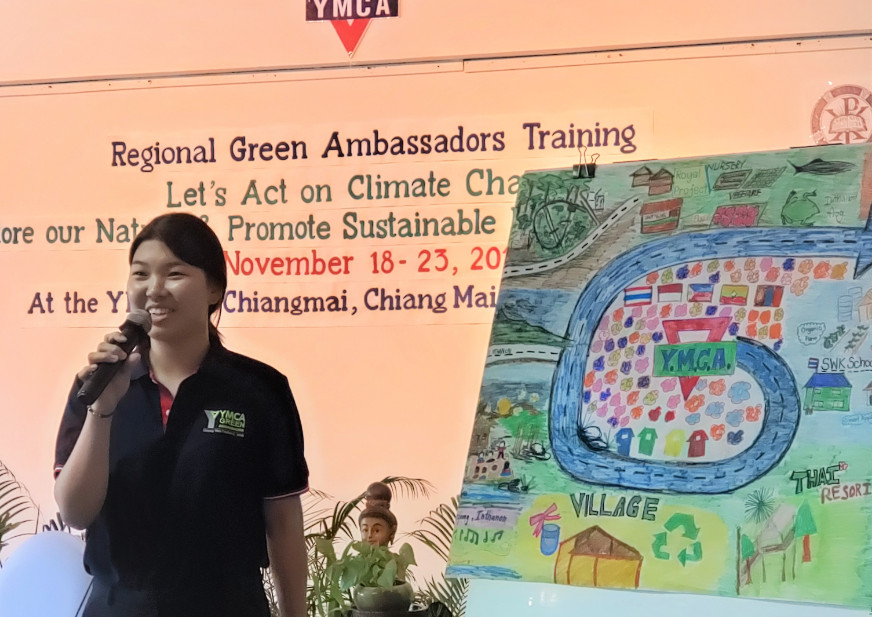 "Let's Act on Climate Change: Restore our Nature and Promote Sustainable Livelihoods and Peace" is this year's theme of the Regional Green Ambassadors Training held last 18-23 November 2019 in Chiangmai, Thailand. The training was joined by 22 participants from YMCAs, school partners and like-minded organization working on ecological preservation in Myanmar, Cambodia, Mongolia, Philippines, Indonesia and Thailand. Participants comprise of YMCA youth volunteer and staff, educators and students.
This training that is co-organized by Asia and Pacific Alliance of YMCAs and Sao Hin YMCA to continue the mission for healthy and well protected environment supporting a sustainable living aimed to have practical and incremental learning effects for all the participants by sharing good practices and providing a practical opportunity to better understand the concept and practice of climate change education. Thus the exposures on the following areas provided experiential learning:
Visit to Environment and Learning Center at Sao Hin YMCA where knowledge and ideas about ways to reduce the CO2 emission from daily habits were shared to help mitigate global climate change;

Visit to Sanpatong Wittayakom School and community on energy and environmental conservation where green activities; electricity saving, waste segregation, and environmental conservation towards the low carbon society were observed

A nature trail of Doi Inthanon National Park as inspiration to clean natural environment and on how multi stakeholders manage protected forest and biodiversity;

Visit to Doi Inthanon Royal Project on Sustainable Livelihoods where promotion of agriculture development for the hill tribe people was introduced such as alternative crops, reduction of chemical use and support on marketing system which aims to solve the problems of deforestation and poverty.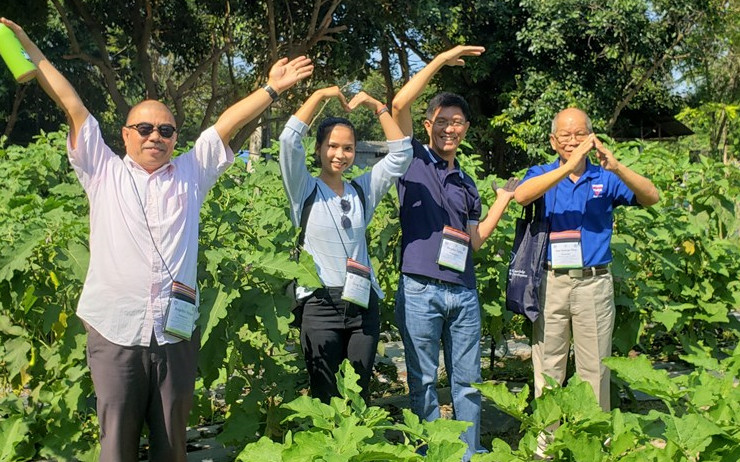 Together with these exposure visits, the presentation of good practices/case studies on environment and climate change education led to identification of environmental problems as a common concern for climate action. The participants then presented their action plans and commitments.
Danoy Long, a youth volunteer participant from YMCA of Cambodia expressed her commitment saying that, "Through this training I learnt the importance of changing my daily habits. Firstly, I say "no to single use plastic". Secondly, I will save energy by reducing the number of hours of using electricity and finally I will start using bicycle and public transport. I also believe that we need to engage in advocacy on policies and laws that will protect the environment and the people."
Maria Cristina Miranda
Executive Secretary