Crowd Funding for Green Projects
Last Updated (Monday, 07 September 2020 20:25)
Many crowd funded projects have been funded around the world over recent years. One type of project that people support is a green project, one that reduces cost for a community organization and reduces greenhouse gases. Projects that achieve both of these include upgrading lighting and installing solar PV. The photo is used for marketing purposes; it is both a 'thank you' to the individual or organization making the donation, in this case a Y Service Club, and it's also used to promote the crowd funding campaign.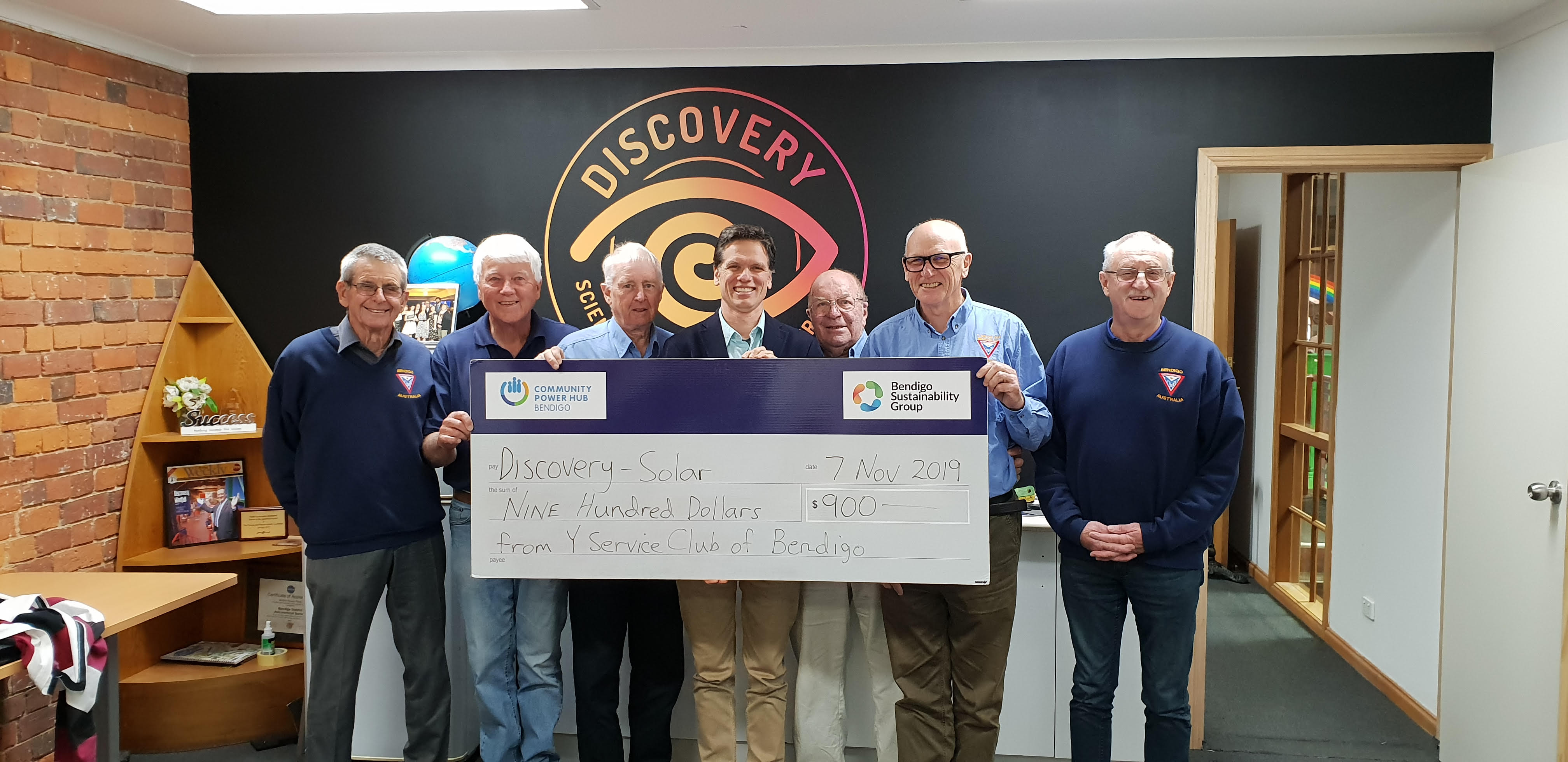 ↑  Y Service Club of Bendigo
Social media such as Facebook is used extensively to promote crowdfunding campaigns. Supporters are asked to like and share widely to increase public exposure or awareness of the campaign. Posters with eye-catching graphics should also be used where possible. As Y Green Ambassadors, developing a project to upgrade lighting and/or install solar PV at your YMCA is worth considering.
~ Colin Lambie, Member of APAY Green Team, Member of YMI Green Team