Ms. Tan-Wu Mei Ling is the newly appointed General Secretary and Chief Executive Officer of the YMCA of Singapore
Last Updated (Thursday, 26 May 2022 16:00)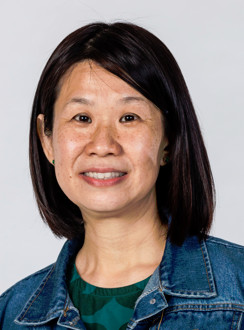 After a rigorous search process that considered several highly qualified individuals for the position of General Secretary and Chief Executive Officer, I am happy to inform you that the YMCA Board has appointed charity sector veteran, Ms Tan-Wu Mei Ling, to fill this very important position.
Mei Ling was the Executive Director (ED) of SHINE from 2013 – 2020, a well-established registered charity with IPC status that serves some 5,000 students (aged 5-21 years old) each year.
In her role as ED, she took a keen interest and hands-on approach in the strategic management and day-to-day operations of SHINE. Under her leadership, SHINE grew in reach and impact through strategic collaborations and new approaches in service delivery. Mei Ling stepped down from her ED role in Oct 2020, as part of SHINE's succession planning and to focus on her spiritual development and personal commitments for a season. During this season, Mei Ling continued to serve as Senior Director of Impact and Sustainability at SHINE, leading strategic initiatives like SHINE's digitalization and push towards data-informed practices.
At the sector level, Mei Ling has served on various committees and task forces, including Singapore Association of Social Workers Executive Committee, Committee for Practice Standards for Family Service Centre, National Social Work Competency Framework Steering Committee, Selection Panel for Leadership and Development Schemes and Programmes, Nanyang Polytechnic Social Sciences Advisory Panel, ComCare Supervisory Committee and Youth Corps Singapore Advisory Committee. Her most recent appointment was as a member of Ministry of Education's Committee on Pathways and Opportunities in Applied Education.
Mei Ling is passionate to see children and youth maximise their potential. She has been a steward in this area of work for more than 20 years, first as a volunteer and then as a professional in the social service sector. In the next calling that she believes God has prepared for her at the YMCA, Mei Ling is excited to serve alongside passionate staff, members and volunteers. Together with them and with the continued support of partners and donors, Mei Ling looks forward to leading YMCA into its next phase of growth and service to the community.
Mei Ling's first official day at the YMCA will be Monday, 25th of April.
Please join me in warmly welcoming Mei Ling to the YMCA. We look forward to working closely with her as we serve together in the YMCA.
Sincerely,
Tony Soh
President
YMCA of Singapore